Edwin van Dis, Logica

Edwin van Dis works as consultant for Logica, an international system integrator. In 1999 he joined the Logica Oracle Research Center.
Since that moment implementing new technology is his main focus. The Collaxa acquisition by Oracle marked his first real step into the process and service oriented arena. During the last years Edwin advises customers, implements service oriented solutions, collaborates in Dutch research projects and shares his knowledge with colleagues and others. He is one of the leaders within the Logica SOA competence and he is speaker at (inter)national conferences. His knowledge areas cover Enterprise Architecture, BPM and SOA in which he collaborates with different partners, like IBM, Oracle, IDS Scheer and HP. Besides his Logica activities Edwin is an active member of the European Oracle SOA community.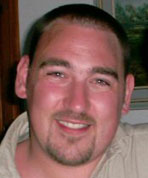 Mick Kerrigan, STI Innsbruck

Mick Kerrigan is a researcher in the Semantic Technology Institute (STI) located in the University of Innsbruck, Austria. Originally from Dublin, Ireland, Mick holds a B.Sc. from University College Dublin and an M.Sc. from National University of Ireland Galway, both in Computer Science. Mick has been a long time contributor to the WSMO and WSML working groups, and has been involved in the OASIS Semantic Execution Environment Technical Committee since it was established in 2005, where he currently holds the position of co-chair. Micks current research focuses on the emerging field of Semantic Web Service Engineering, where methods, techniques, and guidelines are required to support the Semantic Web Service Engineer through the full lifecycle of Semantic Web Service artifacts.

Homepage