The Knowledge Media Institute (KMi) was set up in 1995 in recognition of the need for The Open University to be at the forefront of research and development in a convergence of areas that impacted on the OU's very nature: Cognitive and Learning Sciences, Artificial Intelligence and Semantic Technologies, and Multimedia. We chose to call this convergence Knowledge Media.
Showcase
People
I joined KMi as an intern in October 2011. During my one year internship period I worked as a developer on the CORE project. - http://core-project.kmi.open.ac.uk/about-core After finishing my...

OU Analyse project with Zdenek Zdrahal, Drahomíra Herrmannová, Jakub Kuzilek and Martin Hlosta
Future Seminars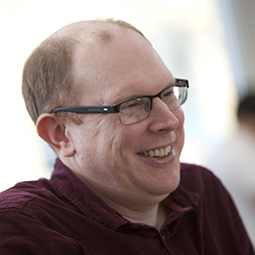 This event will take place on Friday 27 November 2015
Tom Crane - Digirati
Embraced by a growing number of the world's leading research and cultural heritage organizations, the International Image Interoperability Framework (IIIF) provides an open framework for...