Important Dates
11-Mar-2008 | Registration Opens

20-Apr-2008 | Registration Closes

01-May-2008 | Notification of Acceptance

30-May-2008 | Deadline for Payment of Registration

06-Jul-2008 | Arrival of Participants

07-Jul-2008 | Start of Event

12-Jul-2008 | End of event
Semantic Web, Ontology, Semantic Web Services
News
Registration is now closed
Technologies
Invited Speakers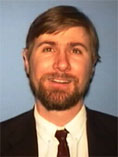 Mark Greaves
(Vulcan, Inc., US)
Dr. Mark Greaves is currently Senior Research Program Manager at Vulcan, Inc., the private investment vehicle for Paul Allen (co-founder of Microsoft, www.vulcan.com). At Vulcan, he is sponsoring advanced research in large knowledge bases and advanced web technologies, including Project Halo (www.projecthalo.com).
Formally, Mark was Program Manager in DARPA's Information Exploitation Office (IXO) for the DAML, UltraLog, and Advanced Logistics Projects. At DARPA, he is sponsored research on logistics and supply chain control technologies, formal ontology specification, semantic web technology, and the application of software agent technology to problems of distributed control of complex systems-of-systems. Prior to coming to DARPA, he led advanced programs in software agent technology at the Mathematics and Computing Technology group of Boeing's Phantom Works division. His main research interests are in mathematical logic, semantic web, and software agent technology, about which he has published two books and over 20 papers.
Email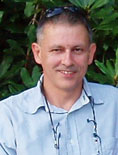 Guus Schreiber
(VU University Amsterdam, NL)
Guus Schreiber is a professor of Intelligent Information Systems at the VU University Amsterdam. His research interests lie in the areas of knowledge engineering and Semantic Web, with a special interest for applications in cultural. He has been involved in numerous European and Dutch research projects. Recent projects include Knowledge Web (IST Network of Excellence, Scientific Director), the MultiemdiaN E-Culture, VL-e and Poseidon projects (BSIK program) and CHOICE and MuNCH (Dutch CATCH projects). In 2000 he published with MIT Press a textbook on knowledge engineering and knowledge management, based on the CommonKADS methodology. He is co-chair of the W3C Semantic Web Deployment Working Group and former co-chair of W3C's Web Ontology Working Group and Semantic Web Best Practices Working Group.
Website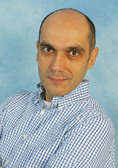 Enrico Motta
(The Open University, UK)
Prof. Enrico Motta is Professor in Knowledge Technologies and Former Director (2000 -2007) of the Knowledge Media Institute (KMi) at the Open University in UK. Prof. Motta has a Laurea in Computer Science from the University of Pisa in Italy and a PhD in Artificial Intelligence from the Open University. Prof. Motta is one of the leading scientists in the world in the new field of the semantic web, which can be seen as a large scale web of data, able to support large scale machine interoperability, thus enabling novel intelligent functionalities for locating and dynamically aggregating information on the web. Over the years, Prof. Motta has obtained over £6M in research funding and has led KMi's contribution to numerous high-profile projects, such as the highly prestigious, EPSRC-funded Interdisciplinary Research Collaboration on Advanced Knowledge Technologies (AKT), as well as several EU-funded ones, most recently NeOn, X-Media, and Open Knowledge. Prof. Motta is Editor in Chief of the International Journal of Human Computer Studies and is also on the editorial board of IEEE Intelligent Systems and the Journal of Web Semantics. He founded the ground-breaking European Summer School on Ontological Engineering and the Semantic Web, which is now in its fifth edition. He is the author of 180 refereed publications. These include the book, Reusable Components for Knowledge Modelling, which is published by IOS Press. Prof Motta also chaired the 14th International Conference on Knowledge Engineering and Knowledge Management (EKAW 2004) and was the Programme Chair of the 4th International Semantic Web Conference (ISWC 2005).
Website
|
Email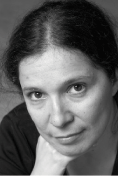 Natasha Noy
(Stanford, US)
Natasha Noy is a Senior Research Scientist at Stanford Medical Informatics. She is a principal member of the Protégé group, where she works on tools for ontology management, including versioning, mapping, and modularization of ontologies. She is currently involved in the design of the next-generation Protégé system that will support collaborative development of ontologies.
Natasha is also affiliated with the National Center for Biomedical Ontologies, where she works on community-based approaches to ontology evaluation, review, and alignment.
Website
|
Email
Chris Welty
(IBM Watson Research Center, US)
Chris Welty is a Research Scientist at the IBM T.J. Watson Research Center in New York. Previously, he taught Computer Science at Vassar College, taught at and received his Ph.D. from Rensselaer Polytechnice Institute, and accumulated over 14 years of teaching experience before moving to industrial research. Chris' principal area of research is Knowledge Representation, specifically ontologies and the semantic web, and he spends most of his time applying this technology to Information Retrieval and, in the past, Software Engineering. Dr. Welty is a co-chair of the W3C Rules Interchange Format Working Group (RIF), serves on the steering committee of the Formal Ontology in Information Systems Conferences, is president of KR.ORG, on the editorial boards of AI Magazine, The Journal of Applied Ontology, and The Journal of Web Semantics, and was an editor in the W3C Web Ontology Working Group. Chris Welty's work on ontologies and ontology methodology has appeared in CACM, and numerous other publications.
Website
Tutors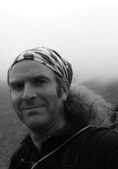 Sean Bechhofer
(University of Manchester, UK)
Sean Bechhofer is a Lecturer in the Information Management Group of the University of Manchester, having spent the period from 1993 to 2004 as a Research Fellow. His research interests are centered around the technologies required to implement and deliver the Semantic Web and over the last ten years, he has helped produce a number of tools and infrastructure to support the use of Semantic Web technology. Through the COHSE project, Sean was involved in marrying together hypermedia and semantics, producing an early example of a Semantic Web system. He was primarily responsible for the development of OilEd, one of the first ontology development tools to utilise DL style reasoning. He was a participant in the W3C WebOnt Ontology Language Working Group, providing an implementation of a validating parser for OWL along with supporting infrastructure for the use of OWL in applications. Sean is also currently Research Area Manager for the EU Network of Excellence KnowledgeWeb, an EU thematic network that co-ordinates leading research groups in the Semantic Web area. He has given a number of invited talks and tutorials and has published over fifty articles in journals, conferences and workshops.
Website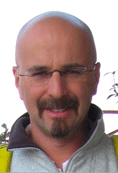 Fabio Ciravegna
(University of Sheffield, UK)
Fabio Ciravegna is professor of Language and Knowledge technologies at the University of Sheffield, UK. His interests are on the intersection between the Semantic Web, Information Extraction and (large scale) Knowledge Management. He is the director of the EU Integrated project X-Media (
www.x-media-project.org
) on Large Scale Knowledge Management across Media which involves 15 partners and has a budget of €13.6M. He is also principal investigator in IPAS (
www.3worlds.org
), a project jointly sponsored by the UK DTI and Rolls-Royce plc on advanced knowledge management in the aerospace industry. He collaborates with a number of companies including Rolls-Royce, Fiat, Kodak Eastman and Lycos. From 2002-2005 he was director of the European project
_Dot.Kom_
, a project on Information Extraction from Text for Knowledge Management. Fabio holds a PhD from the University of East Anglia and a Doctorship from the University of Torino, Italy.
Website
|
Email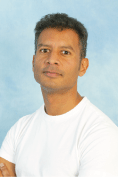 John Domingue
(The Open University, UK)
John Domingue is the Deputy Director of the Knowledge Media Institute at The Open University, UK. He has published over 100 refereed articles in the areas of semantic Web services, semantic web, ontologies and human computer interaction. Up until last year he was the Scientific Director of DIP an EU Integrated Project (IP) on semantic Web services which involved 17 partners and had a budget of 16M Euros. Also last year he Chaired the European Semantic Web conference. Currently he is the Scientific Director of SUPER another EU IP which unites semantic Web services and business process modeling. Prof. Domingue also currently sits on the Steering Committee for the European Semantic Conference Series, is a co-Chair of the WSMO working group and a co-Chair of the OASIS Semantic Execution Environment Technical committee.
Website
|
Email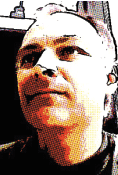 Jérôme Euzenat
(INRIA Rhone-Alpes, France)
Jérôme Euzenat is senior research scientist at INRIA (Montbonnot, France). He has set up and leads the INRIA Exmo team dedicated to "Computer-mediated communication of structured knowledge" which is also part of the Laboratoire d'Informatique de Grenoble (Grenoble computer science lab). Dr Euzenat has contributed to reasoning maintenance systems, object-based knowledge representation, symbolic temporal granularity, collaborative knowledge base construction, multimedia document adaptation and semantic web technologies. His all time interests are tied to the relationships holding between various representations of the same situation. Hence, his interest in connecting heterogeneous ontologies. His work on heterogeneity, partially carried out in Knowledge web, has been recently published as a book, Ontology matching, written in collaboration with Pavel Shvaiko.
Website

Aldo Gangemi
(National Research Council, Italy)
Aldo Gangemi is senior research scientist at the Institute for Cognitive Sciences and Technology of the Italian National Research Council. He is co-founder of the Laboratory for Applied Ontology, a leading research unit in the areas of conceptual modeling, formal ontology, and ontology engineering.
His research topics include knowledge engineering, the semantic web, NLP, and business modeling, with more than 100 international refereed publications.
He has been working in Italian and EU projects, spanning from the pioneering biomedical ontology project Galen (1992) to the ongoing project NeOn. He also coordinates the Italian National Research Council research programme on semantic intrawebs.
His work in ontology engineering concentrates on collaborative aspects of ontology lifecycle, ontology design patterns, reengineering methods for ontology construction, organizational knowledge management, foundational ontologies (he's one of the designers of DOLCE), and metamodels for lexical knowledge bases.
Website
|
Email
Asun Gomez-Perez
(Universidade Politecnica de Madrid, Spain)
Prof. Asunción Gómez-Pérez is Professor at the Univ. Politécnica de Madrid and director or the OEG at UPM. She has a B.A. in Computer Science (1990), M.S.C. on Knowledge Engineering (1991), Ph.D. in Computer Sciences (1993) and MS.C. on Business Administration (1994). She was visiting (1994-1995) the Knowledge Systems Laboratory at Stanford University. She also was the Executive Director (1995-1998) of the Artificial Intelligent Laboratory at the School.
The most representative projects she is participating are: SEEMP (FP6-23747), NeOn (FP6-027595), OntoGrid (FP6-511513) as project coordinator, Knowledge Web NoE (Fp6-507482) acting as Scientific Vice-director, Esperonto (IST-2001-34373), the OntoWeb (IST-2000-25056) thematic network, and also the MKBEEM (IST-1999-10589) project.
She has published more than 150 papers on the above issues. She has led several national and international projects related with ontologies and the semantic web funded by various institutions and/or companies related. She is author of one book on Ontological Engineering and co-author of a book on Knowledge Engineering.
She has been codirector of the summer school on Ontological Engineering and the Semantic Web in 2003, 2004, 2005, 2006 and 2007. She was program chair of ESWC'05 and was of EKAW'02. She has been co-organizer of the workshops and conferences on ontologies at ECAI-04, IJCAI-03, ECAI-02, IJCAI-01, ECAI-00, IJCAI-99, ECAI-98, SSS-97 and ECAI-96. She has tought tutorials on Ontological Engineering at the summer schools.
Website
|
Email
---
Summer School Project Co-ordinator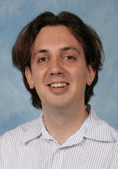 Barry Norton
(The Open University, UK)
Barry Norton is a Research Associate in Semantic Web Services at the Knowledge Media Institute of the Open University. He has delivered several tutorials on Semantic Web Services and Semantic Business Process Management at major events, and is the co-founder of the Young Researchers Workshop on Service-Oriented Computing. His research interests concern process models and behavioural reasoning, and he has been involved in several major projects including Dot.Kom, AKT, DIP and SUPER. He is an active member of the STI Conceptual Models for Services working group, formerly the WSMO working group, and of the OASIS Semantic Execution Environment technical committee.
Website
|
Email