mk:smart project full details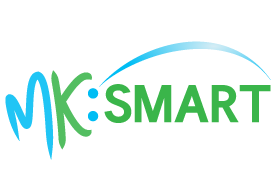 Champion: Enrico Motta
Professor of Knowledge Technologies


Participant(s):Mathieu d'Aquin, Keerthi Thomas, Shuangyan Liu, Julia Kantorovitch, Elizabeth Cano, Francesco Osborne, Annika Wolff, Alessandro Adamou, Enrico Daga, Jane Whild, Alan Fletcher, Julian Gilbert, David Castledine, Jaisha Gadhvi, Aneta Tumilowicz, Patrick Wang
Timeline:01 Jan 2014 - 31 Dec 2016
Share:
An innovation programme developing sustainable smart solutions for Milton Keynes
Partners
Milton Keynes Council
University of Bedfordshire
University of Cambridge
British Telecom
E.ON
Anglian Water
HR Wallingford Ltd.
Satellite Applications Catapult
Community Action MK
Fronesys
Graymatter
Playground Energy.
News
---
---
---
---
---
Publications
Elbanhawy, E. and Smith, A. (2016) Towards An Ambient Display Awareness Interface for Home Battery Storage System, Workshop: UbiTtention: Smart & Ambient Notification and Attention Management at UbiComp 2016, Germany
Elbanhawy, E., Price, B. and Linden, J. (2016) Honey, I charged the car at work today: The Myths Behind EV workplace Shared Recharging, Workshop: The 5th International Workshop on Pervasive Urban Applications at PURBA 2016, Germany
Allocca, C., Adamou, A., d'Aquin, M. and Motta, E. (2016) SPARQL Query Recommendations by Example, Demo at Extended Semant Web Conference, The ESWC 2016 proceedings, Crete, Greece Demo at Extended Semant Web Conference, in eds. Harald Sack, Eva Blomqvist, Mathieu d'Aquin, Chiara Ghidini, Simone Paolo Ponzetto, Christoph Lange​, The Semantic Web. Latest Advances and New Domains.
Moore, J., Kortuem, G., Smith, A., Chowdhury, N., Cavero, J. and Gooch, D. (2016) DevOps for the Urban IoT, The 2nd EAI International Conference on IoT in Urban Space