The Knowledge Media Institute (KMi) was set up in 1995 in recognition of the need for The Open University to be at the forefront of research and development in a convergence of areas that impacted on the OU's very nature: Cognitive and Learning Sciences, Artificial Intelligence and Semantic Technologies, and Multimedia. We chose to call this convergence Knowledge Media.
Showcase
People

I work as part of the Admin team led by Jane Whild, as well as working on communications for the MK:Smart project and for the KMi lab in general. This means I get to work alongside lots of lovely,...

I have worked for The Open University since 1983, the first 25 years being at Distribution. In 2008 I moved to KMi as Mobile Applications Developer tasked with developing concept applications to...
Publications
Daga, E., d'Aquin, M., Gangemi, A. and Motta, E. (2015) Propagation of Policies in Rich Data Flows, 8th International Conference on Knowledge Capture (K-CAP 2015), Palisades, NY, USA
Future Seminars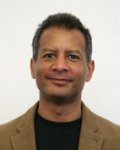 This event will take place on Wednesday 14 October 2015
Prof John Domingue - KMi, The Open University
Forging Online Education through FIRE (FORGE) is a project bringing the FIRE and eLearning worlds together. FORGE aligns FIRE (Future Internet Research and...