KMi is a multidisciplinary R&D lab that has been at the forefront of innovation for the past 20 years. We lead in a number of areas, including Semantic Technologies, Educational Media, Social Media Analysis, Big Data, Smart Cities, IoT and others.
Showcase
People
I am a postdoctoral researcher primarily working with the topics related to Wireless Networks, Internet of Things (IoT), Blockchain, Privacy & Trust and Data Science. I have diverse, yet...

I am a researcher in the field of Natural Language Processing. Before joining the KMI, I was as a postdoc at the French national research centre (CNRS) where I worked on different topics related to...
Testimonials
collaborator
"If you are or want to be a brilliant mind, this is where you want to be!"
Valentina Presutti, Institute of Cognitive Science and Technologies, Italy
collaborator
"I cannot imagine going to a conference without experiencing deep scientific conversations with KMiers!"
Raphaël Troncy, EURECOM: Graduate School & Research Center, France
collaborator
"Top location for SW research for decades and going strong!"
Pascal Hitzler, Wright State University, USA
Publications
Sharma, N., Greaves, S., Siddharthan, A., Colucci-Gray, L., Anderson, H., Robinson, A., Wibowo, A., Bostock, H., Salisbury, A., Comont, R. and Wal, S. (2019) From Citizen Science to Citizen Action: Analysing the potential of a digital platform to create new environmental subjectivities, Journal of Science Communication, 18, 01, pp. 1--35, SISSA Medialab
Future Seminars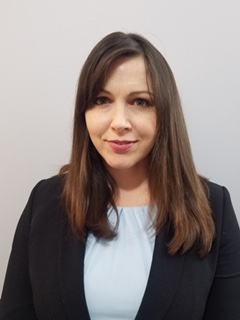 This event will take place on Monday 28 January 2019
Monica Ihli - Assistant Professor Librarian, University of Tennessee Libraries
Publication and funder data are rich sources of insight into the research behaviors of scientists. Particularly when these data are harmonized from across systems, we are able to gain...