KMi is a multidisciplinary R&D lab that has been at the forefront of innovation for the past 20 years. We lead in a number of areas, including Semantic Technologies, Educational Media, Social Media Analysis, Big Data, Smart Cities, IoT and others.
Showcase
People

I am a datascience PhD student conducting research in Sentiment Analysis for dialectal languages on social media with a specific focus for Arabic. Unlike other languages, Arabic is very dialectal and...
I work on MKInsight, a challenging project with the goal of simplifying the access to data produced by a smart city. My research addresses three main topics: urban data analysis of civic/urban open...
Testimonials
collaborator
"If you are or want to be a brilliant mind, this is where you want to be!"
Valentina Presutti, Institute of Cognitive Science and Technologies, Italy
collaborator
"I cannot imagine going to a conference without experiencing deep scientific conversations with KMiers!"
Raphaël Troncy, EURECOM: Graduate School & Research Center, France
collaborator
"Top location for SW research for decades and going strong!"
Pascal Hitzler, Wright State University, USA
Publications
Salatino, A.A., Osborne, F. and Motta, E. (2018) AUGUR: Forecasting the Emergence of New Research Topics, Joint Conference on Digital Libraries 2018, Fort Worth, Texas
Islam, R., Georgiou, T., Holland, S., Price, B. and Mulholland, P. (2018) How can rhythmic haptic cueing using wearable haptic devices help gait rehabilitation for stroke survivors: a longitudinal pilot study, 2nd Digital Health & Wellbeing Conference, Milton Keynes, UK
Future Seminars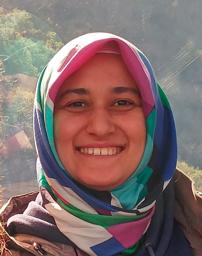 This event will take place on Wednesday 02 May 2018
Beyza Yaman - University of Genoa
Over the past years, we have seen a proliferation of Linked Data sources, however often these are not easily exploitable unless they are augmented with additional links between them. Only by...