The Knowledge Media Institute (KMi) was set up in 1995 in recognition of the need for The Open University to be at the forefront of research and development in a convergence of areas that impacted on the OU's very nature: Cognitive and Learning Sciences, Artificial Intelligence and Semantic Technologies, and Multimedia. We chose to call this convergence Knowledge Media.
Showcase
People

Dr. Shuangyan Liu obtained her Ph.D. in Computer Science from the University of Warwick. She studied for an MPhil in Computer Science at the City University of Hong Kong, and BEng in Software...

I completed my MSc. in Computer Science at The University of Hertfordshire in 2016. I joined KMi as a PhD. student in February 2017. My supervisor is Dr. Petr Knoth.
Publications
Third, A. and Domingue, J. (2017) Linked Data Indexing of Distributed Ledgers, Workshop: LD-DL@WWW 1st International Workshop on Linked Data and Distributed Ledgers at WWW 2017 The 26th International World Wide Web Conference, Perth, Australia
Mikroyannidis, A., Gomez-Goiri, A., Smith, A. and Domingue, J. (2017) Online Experimentation and Interactive Learning Resources for Teaching Network Engineering, IEEE Global Engineering Education Conference (EDUCON), Athens, Greece, IEEE Education Society Publications
Future Seminars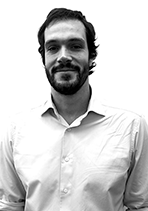 This event will take place on Wednesday 03 May 2017
Dr Brian Plüss
The Election Debate Visualisation (EDV) project is reaching its conclusion (and so is my contract with KMi), so in this talk I will summarise the vicissitudes and peculiarities of this...