Information
KMi invites external speakers to present their work to the lab. We also welcome approaches from researchers who are interested to present their work. Please contact either the KMi staff member who is working in your field, or the seminars coordinator, Anna De Liddo.
Events take place at the KMi Podium (Berrill Building, 4th Floor North) unless otherwise stated.
To add/remove yourself from KMi Seminar announcements, enter your email address and select kmi-seminar-list from the list on this page.
Future Events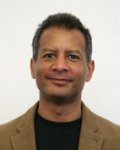 Blockchains are best known as the technological underpinning for the Bitcoin cryptocurrency highlighted for its potential to revolutionise the financial world. For example, a World Economic Forum survey in 2015 found that those polled believe...
Presenter:
Prof John Domingue
Organisation:
KMi, The Open University
Webcast time:
14:00
Webcast date:
Tuesday 31 October 2017
Watch the live webcast >>
Past Events
---
---
---
---
---