Studentship Information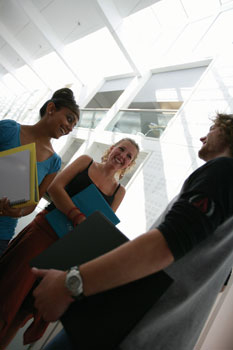 The Knowledge Media Institute (KMi) is home to internationally recognised researchers in semantic technologies, educational multimedia, collaboration technologies, artificial intelligence, cognitive science, and human-computer interaction. KMi offers students an intellectually challenging environment with exceptional research and computer facilities.
KMi sees PhD students as critical to its mission, there are no additional fees, compulsory examinations or teaching required. Participation is required in PhD training events and thesis milestones are expected to be met, as specified in the Research Degrees Regulations. Additional training courses to develop your research skills are run across the OU, attendance at which is agreed with your supervisor.
There are currently no full-time PhD studentships available
A list of the previous topics can be found online at http://kmi.open.ac.uk/studentships/vacancies
When available, the studentship is for three years and covers fees, a stipend (£15,285 per annum) and an annual research allowance. The successful candidates will be based at The Open University's campus in Milton Keynes, which combines a friendly and flexible working environment with exceptional research and computing facilities.