News Story
European Data Science Academy at ICT 2015
John Domingue, Thursday 05 November 2015 |
Annotate
The middle of October saw the European Data Science Academy (EDSA) at ICT 2015. ICT is the major European Commission event in the communications and computing area and this year had over 7,000 registrations. The opening talk included speeches from Günther Oettinger the European Commissioner for Digital Economy and Society and Anibal Cavaco Silva the President of Portugal.

EDSA addresses the data science skills gap within the EU – within the UK alone there may be 750,000 technical vacancies by 2017 and industry reports that 77% of Big Data roles are "hard-to-fill".
Within the event EDSA organised a Networking Session, entitled: "Addressing the Big Data and Data Science Skills Gap" chaired by John Domingue. The objective of the session was to bring together researchers and key industrial players to discuss ways of tackling the Big Data and Data Science skills. Three speakers presented short perspectives on the problem:

Market View - Gabriella Cattaneo, Associate Vice President, IDC European Government, Consulting
Industry view - Oscar Corcho Professor Universidad Politecnica de Madrid, Computer Science School
EDSA view - Elena Simperl, Associate Professor & Director Data Science Master's University of Southampton
Overall the session was a great success with attendees extending discussion well beyond the allotted time.
John Domingue also presented the vocabularies and ontologies used within the project at a separate networking session on "Co-designing a taxonomy of digital skills".
Related Links:
Additional Media
Connected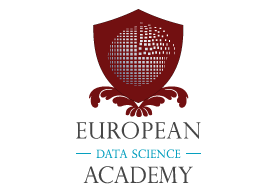 Latest News