Careers

The Knowledge Media Institute is a multidisciplinary R&D lab that has been at the forefront of innovation for the past 20 years. We lead in a number of areas, including Semantic Technologies, Educational Media, Social Media Analysis, Big Data, Smart Cities, Blockchain, IoT and others.
We believe in research which has impact in the real world with real users. For this reason, we work with industry, government, local authorities, charities, schools and a variety of other organisations.
View Job Vacancies
View Studentships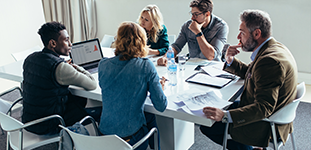 Researcher
The Knowledge Media Institute is a multidisciplinary, multinational lab with a cutting edge research agenda and leading academics. Its expertise range from Semantic Technologies, Educational Media, Social Media Analysis, Big Data, Smart Cities, to Blockchain, IoT and others. KMi offers a working culture open to new ideas and promoting collaboration. Researchers at KMi benefit from an excellent data science infrastructure, systems and project support teams, media and graphic experts.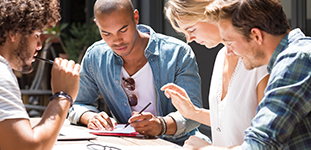 PhD Student
KMi offers students an intellectually challenging environment with exceptional research and computer facilities. KMi sees PhD students as critical to its mission, and awards Studentships. PhD students at KMi have the opportunity to pursue project based research working with our widely recognised multicultural, talented team. KMi supports students to build their research profile encouraging them to attend top-ranked conferences and training workshops.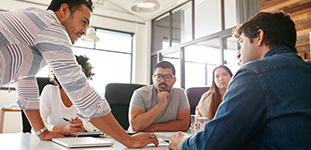 Systems & Development
KMi gives you an opportunity to work on challenging projects involving latest hardware and software. You will face technological challenges and be given the resources and autonomy to solve these and collaboratively work with other team members to help steer the future direction of KMi's infrastructure and online presence. The working environment can be described as 'open, very engaging, interesting and above all fun'.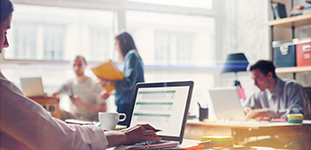 Support Team
The best part of working in KMi is the people and the culture; they are a diverse bunch who are passionate about what they do. Be they professors, researchers, post-grad students or other non-academic staff, they treat you as a valued team member. Exacting in their demands of you, yet committed to maintaining a low-bureaucracy environment, supporting these visioneers to achieve their research goals can be challenging, but immensely satisfying.
Why Join KMi
Visa Sponsorship
KMi welcomes students and job applicants from all over the world. The University can give help with documents in support of visa applications, help with finding accommodation and with opening a UK bank account.The Open University is a Tier 4 Sponsor under Tier 4 of the points-based Immigration scheme.
Family leave
A range of Maternity / Paternity / Adoption Leave and Shared Parental Leave schemes are available through the University. There is also a salary sacrifice scheme which enables staff to take advantage of tax and national insurance exemption on up to £243 of childcare vouchers per month.
Free parking
There are many parking spaces around the Open University for its employees. Allocated parking spaces for disabled people, electric vehicles and staff who register for a lift-sharing scheme.
Training
KMi encourages and financially supports its members to attend training sessions to develop their skills. Staff can also usually enroll onto the Open University courses free from fees.
Paid holidays
The Open University offers 30 days for support staff and 33 days for academic, academic related or research staff, in addition to all bank and other public holidays.There are also three additional University closure days that are usually taken between Christmas and New Year.
Social Facilities
KMi has table tennis and table football, and hosts regular in-house tournaments. Staff socialise in the Lab coffee lounge area.
Flexible working
Productivity cannot be restricted to office hours so KMi supports flexible working hours to meet staff members' needs.
Social Activities
KMi has its own Social Committee that often organises a variety of social events. Musicians will be happy to know that we have our own rock band.
Fitness and Leisure facilities
The University hosts a variety of sports facilities and sports clubs on the campus. The University has a Cycle to Work Scheme, which is a government initiative that allows employees to obtain a brand new bike and safety equipment (tax free) for commuting purposes.
Testimonials
collaborator
"A special passionate research place"
Aldo Gangemi, University of Bologna and Institute of Cognitive Science and Technologies, CNR, Italy
collaborator
"KMi has many faces ...friendly people and lots of competence..."
Marko Grobelnik, Jozef Stefan Institute, Slovenia
collaborator
"20 years of top research"
Frank van Harmelen, Vrije Universiteit Amsterdam, The Netherlands
collaborator
"One of the most influential research groups: many groundbreaking results were produced here and many more will be"
Valentina Tamma, Department of Computer Science, Liverpool University, UK
collaborator
"50 research papers / 4 years and many friends for life :) Missing KMi"
Marta Sabou, Vienna University of Technology, Austria
collaborator
"Awesome Researchers and exciting projects! Keep up the good work!"
Lora Aroyo, VU University, Amsterdam, The Netherlands
collaborator
"The team at KMi have provided some really inspiring project support for Milton Keynes over the years, not least the leadership of MK:Smart and CityLabs. It has been really refreshing to work with an organisation where the entire team has a part to play in innovation and support."
Geoff Snelson, Director of Strategy and Futures, Milton Keynes Council, United Kingdom
Our Team

Alba Morales is a first year PhD student in the Knowledge Media Institute in the Open University. Her research interest is focused on data security and privacy in Smart Cities, her main areas of......Read more about Alba Morales Tirado
I joined KMi in the summer of 2023, and will be working with my colleagues in the OU Analyse team, developing software in the area of learning analytics....Read more about John Lee
Our Culture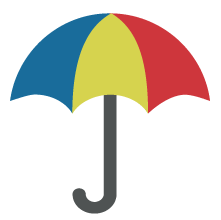 Diversity & Inclusion
We believe that creativity and innovation emerge from diversity. KMi promotes difference as set out in the values of the Athena Swan Charter. Different backgrounds, different ideas, different personalities make strong teams.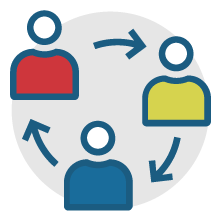 Collaboration
A strongly held belief at KMi is that success comes from teams. This is why we have a collaborative culture that encourages researchers and technical staff to work together. Collaboration is not limited to research but expands to co-creating the future of the lab through open meetings, seminars and workshops.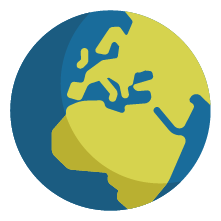 Real-world impact
Real-world impact; Visit our 'hot' projects to discover more about our research collaborations and deliverables.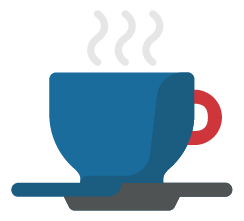 Social scene
Work-life balance is a key value for us. Our social committee organises events to expand this culture. KMi people socialise in our dedicated coffee space and the kitchenette.