News Story
Human Biology Sample Augmented Reality App Released
Paul Hogan, Tuesday 19 July 2016 |
Annotate
Paul Hogan in KMI is developing an augmented reality app for colleagues in the STEM faculty that explores the potential of Augmented Reality (AR) to support students studying human biology. The app allows the user to view and interact with an anatomically correct 3D model of a human heart.

To share this work with OU staff so that they can see and try for themselves this technology in action he has developed a sample version of the app. This version although not including all the features of the main app to be used in SK299 gives a user a good taste of how the app can be used for student learning.

Paul will be in the Hub today between 12:30pm and 2:00pm handing out beer mats that have been produced by LiKE that are used to trigger the augmentation from mobile devices for this sample app.

If you do not manage to get to the Hub don't worry as you can get a copy of the app and the trigger image here: Human Heart

This app works on both Android and iOS but the main app will also run on desktop and browser.

Connected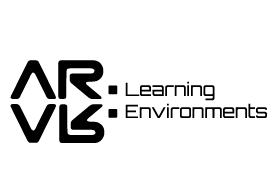 Latest News