News Story
KMi have become regulars at ESWC
Rachel Coignac-Smith, Monday 05 June 2017 |
Annotate
Several members of KMi contributed to the 14th Extended Semantic Web Conference, which took place recently in Portoroz, Slovenia.

In the research track, there were papers from Dr. Hassan Saif and Paul Warren, on "A Semantic Graph-based Approach for Radicalisation Detection on Social Media" and "Improving the Comprehensibility of Description Logics - Applying insights from theories of reasoning and language". Dr Saif's paper focuses the use of semantics together with machine learning approaches for detecting radicalised users on social media. Dr Saif also presented a paper entitled "On Semantics and Deep Learning for Event Detection in Crisis Situations" at the 2nd Semantic Deep Learning workshop (SemDeep), where he introduced a novel approach of enriching deep neural networking with word semantics for detecting crisis-related events on social media.

Prof. John Domingue took part in a panel entitled "The Future of Proceedings Publication: the Perspective of the Semantic Web Community" which stimulated a lot of active discussions about the community's ability and desire to 'eat its own dogfood' and use Web-based and Web-focused tools and standards to promote publication in a linked semantic fashion, and how best to work with publishers to ensure this.
The programme also featured two workshops organised by KMiers (or former KMiers): the steering committee of the 1st International Workshop on Application of Semantic Web technologies in Robotics (AnSWeR) included Dr. Emanuele Bastianelli, Dr. Ilaria Tiddi and Dr. Mathieu d'Aquin, while the 2nd International Workshop on Linked Data and Distributed Ledgers (LD-DL) included Prof. John Domingue.
The AnSWeR workshop was the first attempt to bring together people from Semantic Web and the Robotics area. A considerable amount of people attended the workshop, that featured lively interactions and discussions. Many of the points raised during the presentations and the final discussion have been put down in a shared document, which was editable by everyone in the audience, and will serve as starting point for the future editions of the AnSWeR workshop.
Dr. Allan Third presented a paper at LD-DL, "Towards the temporal streaming of graph data on distributed ledgers" featuring the work of the Blockchain group with the GreenData project and the data collection work organised in the KMi-featured MK2MG project. The paper describes the use of blockchains to provide a "certification" of streaming datasets which guarantees that they haven't been corrupted or tampered with after initial storage, allowing trustworthy data querying in cases where there is a lack of trust due to, e.g., economic or political pressures
Related Links:
Additional Media
Connected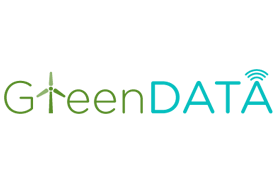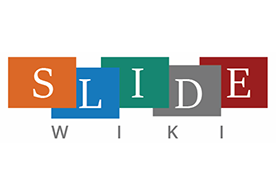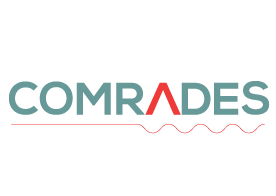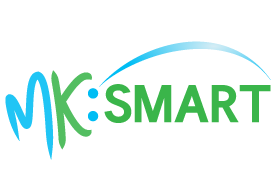 Latest News