News Story
OU case study featured in EU Policy Report: Blockchain in Education
Jane Whild, Tuesday 14 November 2017 |
Annotate
An interview with KMi Director John Domingue about KMi's blockchain research at Open University is one of four use case studies featured in a new EU Policy Report: Blockchain in Education. The Report exemplifies where the Blockchain is being deployed with an education context, and its potential for disruption in the education sector. Other case studies are from University of Nicosia, MIT and various educational institutions in Malta.
This European Commission Joint Research Centre report presents the findings of a research study into understanding what can facilitate both the process of issuing and recognising credentials in an increasingly digitised world. It is primarily for policy makers, education institutions, educational researchers, teachers and learners, and anyone from a non-technical audience who is interested in understanding blockchain and its potential in education. It explains how this technology may both disrupt institutional norms and empower learners and proposes eight scenarios for the application of the Blockchain in an education context, based on the current state of technology development and deployment.
Professor Domingue, in his interview (page 64-67), describes KMi's holistic blockchain strategy which encourages researchers to explore the full potential of the technology, rather than focusing on one particular aspect. He talks about KMi's research both within the Open University and global collaboration networks to conduct experiments with data, and the challenges and opportunities that these will pose for educational institutions in the medium term.
"Professor Domingue believes that administrative and student-facing processes within universities are ripe for radical change because of the fundamental need for the disintermediation of roles that currently sit within the institution and add little value to the end user – the student. Some components of these process (such as certification) need to be placed within the custodianship of students and not just the institution."
Finally, he highlights the potential benefits for the sector from Blockchain Analytics:
"Imagine a scenario where every learning activity is registered on the Blockchain, including informal learning – together with informal feedback. All assignment test scores will be mapped on learning environments across Europe. Europe-wide analytics could then be developed from the ground up. The best lecturers in Europe by subject could be easily identified. Learning would become that much more interactive – and reputations built on more tangible matrices".
The Report itself concludes that "even from these early pilots it is pertinent to conclude that blockchain could probably disrupt the market in student information systems and loosen the control current players have over this market."
It recommends:
creating and promoting a label for 'open' educational records
that policymakers consider investigating and supporting the application of blockchain technology to specific educational use cases by organising and supporting innovation pipelines to lead to their implementation
that Europe urgently supports standardisation activities in this area
that an expert consultative committee be formed to keep policymakers abreast of developments and their implications on policy
outreach to the networks to help them understand the benefits of blockchain technology, and the incorporation of the principles behind the technology into digital competence education for learners.
Related Links:
Connected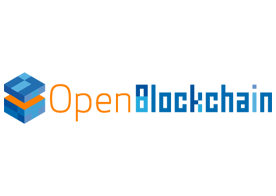 Latest News