News Story
Two Blockchain Keynotes in Two Weeks
John Domingue, Sunday 27 May 2018 |
Annotate
KMi Director, Prof. John Domingue, was invited to give two keynote talks during May 2018 featuring the blockchain research that he is leading at the Open University.
The first talk, "Experiments with Blockchains. The Open University and the emergence of new higher education models" was given at second Conference by the Commonwealth Centre for Connected Learning (3CL,2018). This was held in Malta during 17-18 May 2018, and the conference theme this year was 'Blockchain, Credentials & Connected Learning'. The 3CL Conference brought together practitioners, academics, consultants and industry specialists for engagement with thought leaders on the blockchain and connected learning.
His talk directly followed the conference opening was which given by the Maltese Minister for Education and Employment Evarist Bartolo and covered some of the work which the KMi blockchain team have been carrying out in the least year including how blockchains can be used for peer accreditation, proactive job and course searching and disintermediating universities.
The event attracted educational and blockchain enthusiasts from a wider variety of places many of whom are actively investigating this new technology in a wide variety of scenarios. For example, Marloes Pomp serves as the Programme Officer for blockchain projects within the Dutch Government and responsible for the international strategy of the Dutch Blockchain Coalition. She described how blockchains are being trailed in self driving vehicles. Alex Grech outlined how Malta are developing blockchain educational pilots at national scale. Finally, Natalie Smolenski described how the work at the MIT Media Lab spinout, Learning Machine, is using blockchain accreditation to support self-sovereign identity: giving learners complete control over their learning related digital presence.
Following his talk John has been invited to give a talk to the EU Commission on how the OU's work could support a new EU framework for digitally signed qualifications.
The second, "Using Blockchains to Open Higher Education" took place on 27th May at the Lile2018 Conference: Learning & Education with Web Data, in Amsterdam. LILE2018 provides an interdisciplinary forum to discuss approaches making use of Web Data for teaching, learning and education. The conference is co-located with WebSci'18, the 10th ACM Conference on Web Science, 27-30 May. At that event, Sir Tim Berners gave the Turing Lecture which was broadcast live on FaceBook Live.
John's talk entitled "Using Blockchains to Open Higher Education" illustrated how he believes blockchains are a technology which can open up higher education and empower learners and teachers. He highlighted how we have been using blockchains to manage micro-accreditation and to outline initiatives at the Open University to setup national and international blockchain networks and how blockchains could herald the emergence of Uber-style universities.
The LILE2018 papers are published online as part of the WebSci18 Companion Proceedings.
Related Links:
Connected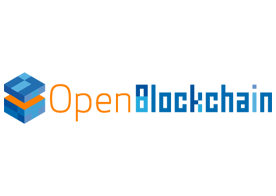 Latest News