News Story
Co-Inform passes its first review with flying colours
Harith Alani, Tuesday 11 June 2019 |
Annotate
The Co-Inform consortium came back triumphant from Cyprus where the project's first review took place on June 7th in the beautiful historical public library building of Limassol.
Project officer and assigned monitors expressed their surprise of how much was achieved by Co-Inform in its first 12 months of life. These achievements included the organisation of three community and stakeholder engagement workshops, in Austria, Sweden, and Greece, to gather requirements and to produce social as well as technical recommendations for tackling misinformation that the project is take on. The KMi team presented their work on the detection of claims to be fact-checked, on the development of a tool for raising awareness on interaction of a given Twitter account with misinformation, and on a research of the influence of social values on misinformation sharing online.
Co-Inform is a €4 million European H2020 project that is investigating socio-technical solution to misinformation, for citizens, journalists, and policymakers. Co-Inform is co-ordinated by the University of Stockholm, and involves the Open University, Cyprus University of Technology, University of Koblenz, FactCheck Northern Ireland, Expert System Iberia, International Hellenic University, International Institute for Applied Systems Analysis (IIASA), and Scytl.
Related Links:
Additional Media
Connected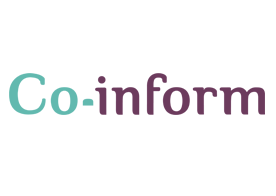 Latest News