News Story
Maintaining Trust and Privacy of Personal Data with Blockchains
John Domingue, Wednesday 23 October 2019 |
Annotate
Following scandals in the media such as with Cambridge Analytica and Facebook there has been widespread concern around the abuse of personal online data. These include from Sir Tim Berners Lee who in a Variety article called the over centralisation of data on the Web 'anti human'.
At the annual EU Big Data Value Forum, held in Helsinki, KMi's Director highlighted how a combination of blockchains and personal data stores, such as Solid, could help maintain personal data privacy without loss of trust.
This is the main EU Commission event for Big Data and as such attracted over 500 delegates including leading European researchers and representative of big industry. The event was opened by Jari Partanen the Finnish State Secretary at the Ministry Economic Affairs and Employment and other speakers included Roberto Viola Director General of DG Connect and the European Commission, Risto Siilasmaa, the Chairman of the Nokia Corporation, Norbert Gaus, Executive Vice President of Siemens and Timo Elliott a Vice-President and Global Innovation Evangelist at SAP.
Related Links:
Connected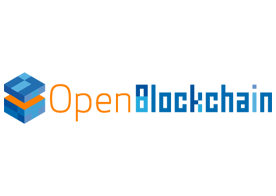 Latest News