News Story
Blockchains and Understanding the Post-truth Society
John Domingue, Wednesday 23 October 2019 |
Annotate
Early October saw the KMi Director participate in two panels in a Conference on Understanding the Post-truth Society held in Valletta, Malta. The aim of the event was to bring together technology experts, social scientists and journalists to discuss how recent challenges and issues associated with fake news, mass datafication, mass surveillance, censorship and the death of trust.
Our input to the event was to highlight how blockchains can be used to implement self-sovereignty – a self-created and self-owned digital identity – and as a 'global source of truth'.
The event contained many prestigious and interesting speakers. For example, the event was opened by the Maltese Minister for Education and Employment Evarist Bartolo and one of the following speakers was Hossein Derakhshan. Hossein became famous for bringing blogging to Iran and in 2008 was sentenced to 20 years by the Iranian government for his work (he was released after six years).
Recent local events also highlighted the importance of free speech. In October 2017 the Maltese journalist Caruana Galizia was assassinated in a car bomb attack by her home for her role in the release of the Panama papers and one of the conference panellists Herman Grech - the Editor in Chief of the Maltese times - is currently under 24/7 police protection because of his knowledge of the murder.
The unanimous view of all attendees is that the issues highlighted are not going to disappear anytime soon and will only be resolved if the wide variety of stakeholders continue to remain in dialogue. The event leaders are currently discussing how best to continue the work.
Related Links:
Connected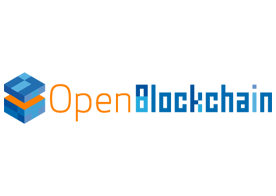 Latest News