News Story
Co-Inform presented at the Paris Peace Forum
Harith Alani, Friday 29 November 2019 |
Annotate
On November 11-13, the Co-Inform project team attended the Paris Peace Forum event, which aims to place global governance at the top of the international agenda. The Call for Projects received more than 700 project submissions from 115 countries. The Co-inform project was showcased in the New Technology category. The event was attended by 7000 people, including 33 heads of state and government.
Prof Harith Alani from KMi presented the project and gave some examples of how misinformation can have a real impact on society.
Throughout the event, Co-Inform stand was visited by the President of Latvia, Mr. Egils Levits and the Prime Minister of Malta, Mr. Joseph Muscat. Mr. Henri Verdier, the French Ambassador for Digital Affairs, also expressed great interest in the project and visited the stand with a delegation of ambassadors for digital affairs from 10 different EU countries. Furthermore, the project team received representatives from high-level international organisations, such as the EU Commission, and the Organisation for Economic Co-operation and Development (OECD).
Related Links:
Additional Media
Connected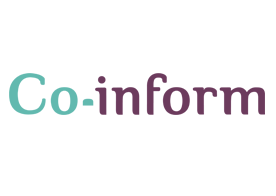 Latest News