News Story
KMi at EKAW 2020 Ethical and Trustworthy Knowledge Engineering
Kiran Parmar, Thursday 10 September 2020 |
Annotate
The 22nd International Conference on Knowledge Engineering and Knowledge Management (EKAW 2020) will be held virtually on 16-18 September 2020. EKAW is one of the leading international conferences in the area of knowledge engineering and its applications. This year, it is being organised by the Free University of Bolzen-Bolzano.
This year's theme was "Ethical and Trustworthy Knowledge Engineering". While recently reported breaches predominantly relate to machine learning systems, ethical breaches can be related more broadly to the wider field of knowledge engineering. Hence, as these technologies become more and more ubiquitous, it is essential to devise methods and techniques to ensure none or minimal harm in knowledge-driven information systems.
KMi is one of the strongest contributors in the history of EKAW, providing more than 30 contributions over the years. This significant role has been maintained also in this edition, where we are contributing 3 out of 19 accepted papers (from a total of 72 submissions).
Alba Morales Tirado, second-year PhD Research Student in KMi, together with supervisors Enrico Daga and Enrico Motta, authored "Effective use of personal health records to support emergency services", which was accepted as a full paper. In a Smart City context, systems are expected to interconnect and exchange data in order to support the emergency services. In the proposed case study, relevant healthcare data can provide up to date information enabling the recognition of people requiring special assistance during a fire building evacuation. However, access to personal data is restricted by privacy policies. In the paper, the authors propose a methodology to identify and extract useful information from health records to support emergency services with a privacy-aware method. The system uses a knowledge engineering approach and a common-sense knowledge base to identify sensitive data, extract relevant information, and process it to answer task-oriented questions, while avoiding data disclosure.The accepted conference paper presents the first peer-reviewed result of a novel research line aimed at studying the design of Privacy-Aware Intelligent Systems.
Another important contribution comes from the SKM3 team - Angelo Salatino, Francesco Osborne and Enrico Motta presented "ResearchFlow: Understanding the Knowledge Flow between Academia and Industry". In this paper, they introduce ResearchFlow, an approach that integrates semantic technologies and machine learning to quantifying the diachronic behaviour of research topics across academia and industry. This approach takes advantage of Academia/Industry DynAmics (AIDA), a novel Scientific Knowledge Graph, to characterize each research topic according to the frequency in time of the related i) publications from academia, ii) publications from industry, iii) patents from academia, and iv) patents from industry. This representation is then used for a) producing several analytics regarding the topic evolution and the research flow between academy and industry and b) predicting the impact of research topics on the industrial sector.
Finally, a paper co-authored by Paul Warren and Paul Mulholland reports on a study investigating user difficulties with SPARQL, a commonly used query language for linked data. The paper compares two different language styles, declarative and navigational, as well as a number of SPARQL operators. It was found that the navigational style had advantages when it was used with operators which permitted a succinct expression of the query. The paper makes recommendations, both regarding the use of the language and its further evolution. For example, the paper also considered the difficulties people have with the negation operator and suggests that a more intuitive notation might be helpful
Related Links:
Connected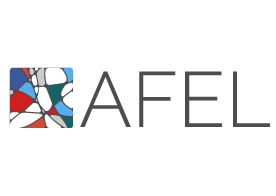 Latest News