JIME
Journal of Interactive Media in Education
JIME was launched in 1996 as a freely accessible, archived, peer reviewed electronic journal for the dissemination and debate of research in educational, interactive multimedia. Founded by Diana Laurillard, and co-edited from the start by Simon Buckingham Shum and Tamara Sumner (now at U. Colorado Boulder), JIME has established itself as a small scale, experimental e-journal which is widely cited for its innovative web-based, conversational peer-review process, its practice of co-publishing web review discussions with articles, its use of embedded multimedia demonstrations of systems. Published and supported solely by the Open University, JIME uses state of the art technologies to demonstrate the potential of 'internet native' scholarly publishing and discourse.
The JIME website has the full text of all articles, review debates and background research articles on our experiences as researchers and publishers: http://kmi.open.ac.uk/projects/name/jime/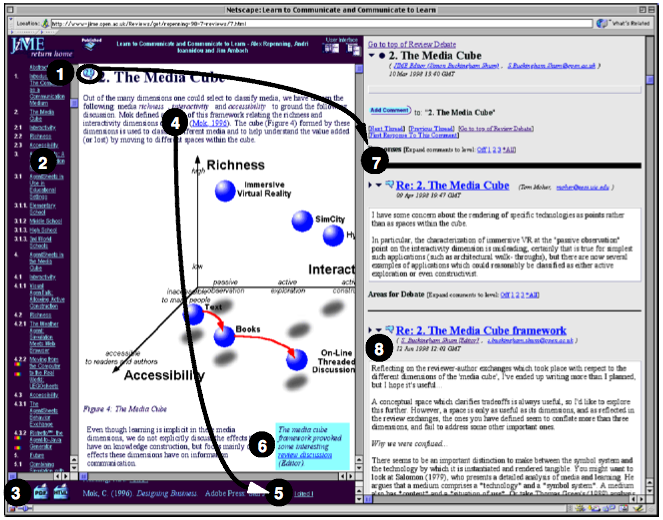 From "JIME: An Interactive Journal for Interactive Media."