Alumni Member
Peter Sharpe (Alumni)
Senior Administrator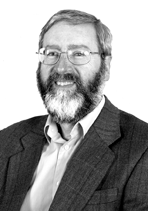 I was KMi's Senior Administrator for a time; that means I got to look after things like the finances, personnel, internal liaison with the University, reports, bid preparation, administration, etc.
Now I can return to the proper occupation for a person - growing things, looking, listening, reading and, occasionally, thinking.
I will miss some great colleagues and meeting the interesting visitors that came through( and, not infrequently when meeting the great and the good, wondering how on earth they managed to get to their exalted position).