News Story
Digital Humanities in Practice: AR and VR in Humanities Teaching
Paul Hogan, Wednesday 09 November 2016 |
Annotate
Today Paul Hogan presented the first seminar in the Digital Humanities in Practice 2016/17 seminar series.
Covering all his work to date in the field of Augmented Reality and Virtual Realty the presentation was a practical demonstration of each application detailing the ideas behind its development and possible uses where it could be applied.
The seminar demonstrated conceptual applications as well as the SK299 Human Biology application which he continues to develop and is evolving into a feature rich experience to enhance student learning.
There was also demonstrations on the use of 360º cameras for use in Virtual Reality applications as well as on a number of affordable VR headsets that make use of mobile phones rather than the more expensive tethered versions that although give outstanding performance and experience are, for most students, out of reach.
Attendees were also given the opportunity to experience the human heart Virtual Reality and 4000 years of human history applications.
Related Links:
Connected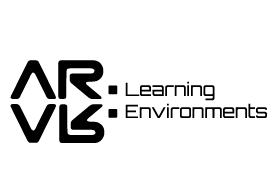 Latest News