News Story
Buy Bitcoins Now!
John Domingue, Sunday 13 November 2016 |
Annotate
"Buy Bitcoins Now!" was one of the main messages from Chandler Guo – who owns one of the world's largest Bitcoin mines – in the recent Internet of Value workshop held at Clare Hall at the University of Cambridge. The event focused on how blockchains can be used to support the transfer of non-financial value. In his talk Chandler articulated how future citizenship would depend on the ownership of crypto currency funds and how the value of Bitcoin is related to its use in online gambling in China and the fact that it operates as a Distributed Autonomous Organisation (DAO) with no leader.
Other talks at the event covered a wide variety of topics. Maryam Taghiyeva from the Centre for Citizenship, Enterprise and Governance outlined how the Seratio Blockchain can support the transfer of non-financial value using a special representation and consensus mechanism. One application area for this work is the development of a currency for Muslim financial transactions ensuring that the relevant rules for financial processes are followed.
Ashish Gadnis, Chair of Financial Inclusion at the Wall Street Blockchain Alliance and CEO of BanQu talked about BanQu's blockchain based identity platform that enables a secure and immutable solution redefining financial inclusion by enabling economic opportunities for people living in extreme poverty. He reported on case studies of how citizens living in poverty and refugees were able to access credit and insurance for the first time through blockchain representations of assets such as land and income.
John Domingue discussed KMi's work on using blockchains for badging, ePortfolios and crowdsourced accreditation in an adult learning context. The presentation was very well received with future collaborations with the Centre for Citizenship, Enterprise and Governance and currently being explored.
The general consensus at the end of the event was that although we are at the beginning there exist a wealth of opportunities in the intersection between non-financial value and blockchain technology.
Related Links:
Connected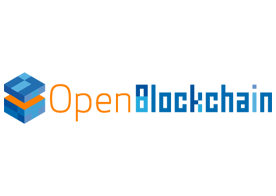 Latest News