News Story
KMI Director awarded Fellowship of the British Blockchain Association
John Domingue, Friday 15 March 2019 |
Annotate
Earlier this week the KMi Director, John Domingue, was awarded a Fellowship of the British Blockchain Association.
As stated on the British Blockchain Association website an award of the Fellowship is "recognition of exceptional achievement and contribution to Blockchain research and allied disciplines". Additionally, recognition through a Fellowship demonstrates a "commitment to excellence, leadership, advancing standards and best practice, as evidenced by a track record of outstanding contribution to the discipline of Blockchain or other Distributed Ledger Technologies".
Amongst the eligibility criteria for being elected Fellow were the following:
Proven track record of excellence, leadership, advancing standards and best practice, evidenced by an outstanding contribution to the society
Set up and established a service, product or an institution that has made an outstanding contribution in the field of Blockchain
A recognised and respected thought leader and influencer in the field of Blockchain
Internationally renowned educator, author, scholar or mentor in the domain of blockchain and other distributed ledger technologies
Provide evidence of a sustained and effective record of impact at a strategic level in relation to supporting blockchain research (Evidence Based Blockchain), as part of a wider commitment to Scholars in Blockchain.
The award, which recognises the hard work of the whole KMi blockchain team, was presented at the annual British Blockchain Association conference which was held at the ExCel in London.
Related Links:
Connected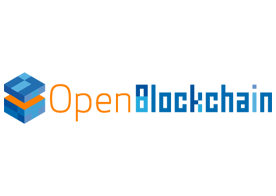 Latest News