News Story
Congratulations Martin Hlosta and Trevor Collins on RET
Kiran Parmar, Friday 01 May 2020 |
Annotate
Congratulations to KMi Research Fellow, Martin Hlosta the Early Alerts IndicatorsTeam and tutors for their Excellence in Teaching Award in the 'enhancing teaching and learning' category . The award was for OUAnalyse which is now deployed in all undergraduate OU modules to support student success.
Hats off are also due to Trevor Collins and the eSTEeM management team, Diane Butler, Diane Ford and Rachel Redford, who received a commendation in the 'scholarship research and practice' category for their fantastic work.
Although we can't physically congratulate these amazing people, it's important that we recognise them virtually. So we extend our congratulations to all those mentioned in theOU's Recognition of Excellence in Teaching awards, and thank everyone working hard during the COVID-19 crisis, making contributions to learning, teaching,student experience, through cutting edge research.
Related Links:
Connected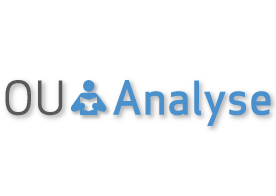 Latest News