News Story
OU wins two categories in DataIQ 2020 Awards
Jane Whild, Wednesday 30 September 2020 |
Annotate
The Open University (OU) has won the categories for Best use of data by a not-for-profit organisation and the Data for society in the DataIQ Awards 2020.The two OU winners were announced in a vibrant virtual tea-time awards ceremony which honoured and celebrated the outstanding contributions to the data and analytics industry. A third entry was shortlisted in the Most innovative use of AI category.
The awards recognise how the data industry continues to excel by showcasing the best examples across the industry. There were over 200 entries this year, and the organisations who were shortlisted in all categories ranged from small and medium-sized enterprises to multi-nationals.
Data for society: Athena Swan at the Open University
This entry led by Dr Miriam Fernandez, KMi Senior Research Fellow, received the award for its ongoing data-driven initiative to reduce gender inequality through embedded data-driven policies and practices leading to transformation of processes, thinking and culture.
For the OU to obtain and maintain its Athena Swan charter data is collected for all staff and students, sex-disaggregated, and analysed across policies and practices. Quantitative data analyses are complemented with qualitative data analyses including questionnaires, interviews and focus groups, empowering the voices of all members of staff and students across the institution. As a result of these analyses action plans have been designed and implemented at university level, as well as across faculties and departments. As a result, the median pay gap has been reduced to 6.5%, 60.7% of staff members are women, and within Science Technology Engineering and Maths (STEM) 40.3% of academic and research staff and 50% of students are women.
Miriam said: "I'm very proud to be a part of the OU's Athena Swan movement and must thank the many contributors across the institution for their commitment to reduce gender inequality at the OU".
Best use of data by a not-for-profit organisation: OUAnalyse
Led by Dr Martin Hlosta, KMi Research Fellow, OUAnalyse is a collaborative project between KMi, the Institute of Educational Technology (IET) and Data and Student Analytics (DSA). The OU's 'open entry policy' means that students can study without any prerequisites, meaning that we have much higher student withdrawal rates. In response, the OUAnalyse project implemented predicting student success in student assignments, through rigorous evaluation with more than 1,770 teachers and 161,000 students in 530 courses, making it most probably the largest implementation of such project globally. Progressing from Technology Readiness Level TRL1 to TRL8, OUAnalyse changed the way teachers monitor students in distance learning and help them towards success. Our deployment of a classroom-based version of OUAnalyse led to retention improvement at a face-2-face university by 30% in 2015-2019. Every week, the OUAnalyse learning analytics tool enables more student to succeed as models to predict which students are at risk of failing their assignments and need additional support. This project team includes Christothea Herodotou, Avinash Boroowa, Vaclav Bayer, Miriam Fernandez, Zdenek Zdrahal, John Domingue.
Commenting on the award, Martin said: "I want to thank everyone who has contributed to the development of OUAnalyse over the years, with special thanks to all the amazing tutors who are using the tool and helping us improve the system."
Shortlisted in the Most innovative use of AI category: Smart topic miner
Deserving of an honourable mention are KMi's Smart topic miner team who were shortlisted for this innovative state-of-the-art AI application which automates editorial processes at Springer Nature and improves access to scientific knowledge. Smart topic miner analyses scientific publications in Computer Science and classifies them with very high accuracy in terms of a catalogue of 15,000 research topics. The automation of this complex task has produced both a 75% cost reduction and a dramatic improvement in metadata quality. As a result of the latter, downloads in Computer Science from the Springer Nature portal have increased by almost 10 million units, as search engines can now identify the relevant scientific content with much higher accuracy, thus benefitting readers of scientific literature all over the world. The team were Dr Francesco Osborne, KMi Research Fellow, Dr Angelo Antonio Salatino, Research Associate, and Enrico Motta, Professor of Knowledge Technologies.
Congratulations to the award winners.
Related Links:
Additional Media
Connected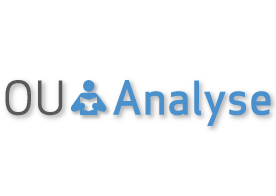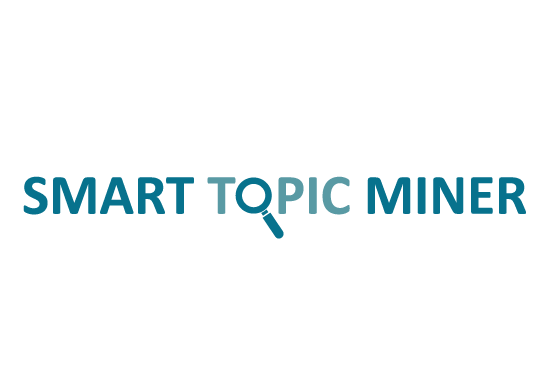 Latest News