News Story
Mano's Spotlight Story: KMi Blockchain video attracts more than 120,000 views
Kiran Parmar, Monday 18 October 2021 |
Annotate
I have an exciting story to share about a recent event where I was invited to deliver a guest lecture on the future of Blockchain and Cryptocurrencies in India. It was an online event organised by the Youth United Council of India (Tamil Nadu Branch). Due to the higher number of registrations received (more than 1000), the organisers decided to host it as a live event via my YouTube channel (Crypto Tamil). I was expecting less than 500 people to turn up for the event, but more than 3000 people joined the live stream when we went live. I was pretty surprised by the people's interest in Blockchain technology in India. Most of the people who joined the live stream were Undergraduate and Postgraduate students from various disciplines. The crowd was very live, and the chatbox was scrolling fast with questions and comments. The event time was originally planned for 1 hour. Still, due to the higher number of questions, it was extended 30 minutes more. I answered the questions selectively as there was no way to answer them all in the given time. After the event, the live recording got published on my channel, and more than 10,000 people have watched the event video so far. I was amazed by the support I received from the people, and I was pleased to interact with them live.

CryptoIndy video - (10,000+ views)
The best part is yet to come. After this event, many people asked me to do a follow-up video where they wanted me to explain Blockchain in detail, Tamil Nadu Blockchain policy and Blockchain-based job opportunities. I did make a video about it later and posted it. THE VIDEO WENT VIRAL! The video got shared by many Universities in Tamil Nadu. I started getting a lot of emails, comments, and requests to deliver more guest lectures in different Universities. So far, more than 120,000 people have watched it, and the views are still going up! I was not expecting this at all! The Tamil Nadu government has a separate department called the Tamil Nadu e-governance agency, which controls all the e-governance related activities in the state. The e-governance agency contacted me to set up a Blockchain community in Tamil Nadu. I did set up a community group in telegram, and more than 1200 people have joined it so far. The Blockchain community is thriving at speed more than I expected. It is now acting as a hub for people to find developers, get help with Blockchain development, and even find coding buddies.

Follow up video -(120,000+ views)
Crypto Tamil Developer Community
I also got requests to make a video about Blockchain development which I started making recently during my free time.
Blockchain Tutorial Video Links:

(42,000+ views)

(19,000+ views)
Blockchain is not just a technology but a revolution. I joined John's team in 2018 after getting inspired by their work using Blockchain technology. I have learnt a lot from them, and the experience of working with various Blockchain-based projects made me who I am today. I carried that inspiration and created awareness about Blockchain to the Tamil speaking community, and the rest is history.
'It's not what we do that matters. It's what we inspire others to do that matters'.
Connected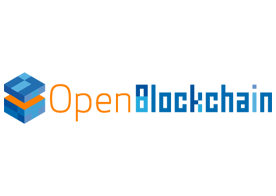 Latest News