News Story
HEROS Project Concludes Final Stakeholder Conference, Showcasing Research in the Context of COVID-19
Harith Alani, Monday 05 June 2023 |
Annotate
The HEROS Project recently wrapped up its final stakeholder conference, presenting its innovative actionable knowledge that contributes to improving pandemic response under four areas: governance, models in epidemics, medical supply chain management, and social media analytics.
HERoS aims to improve the effectiveness and efficiency of the response to the Covid-19 outbreak. HERoS is a Horizon 2020 project funded under the 'SC1-PHE-CORONAVIRUS-2020 – Advancing knowledge for the clinical and public health response to the 2019-nCoV epidemic' call. HERoS addresses the need to understand the social dynamics of the outbreak and the related public health response
KMi led the research for creating novel insights and evidence into the impact of fact-checks on the sharing dynamics of COVID-19 misinformation, and how these dynamics change over time, topics, and demographics. The HERoS final conference on 25th May was attended by Gregoire Burel and Harith Alani as representatives of the HERoS OU team. Gregoire; the lead KMi researcher on HERoS, said, "This project allowed us to bring our expertise in misinformation research to supporting Covid-19 response." Harith, who was the OU's principal investigator on the project, stated that "this was a very impactful project in terms of scientific output and media attention, thanks to all the KMi researchers, developers, and support staff who contributed so much to the success of this project".
The HERoS consortium consisted of humanitarian logistics and supply chain management (Hanken, Finland), epidemiological modelling and policy design (TUDelft, The Netherlands), crisis governance (Vrije Universiteit Amsterdam, The Netherlands); machine learning and information sciences (Open University, UK), public health services (Nordic Healthcare Group, Finland), space research and geoinformation (Space Research Centre of the Polish Academy of Sciences, Poland), UAV development (Squadron, Poland) and health emergency responders (Polish Center for International Aid, Italian Red Cross, Project HOPE). ARTTIC managed the project.
Related Links:
Connected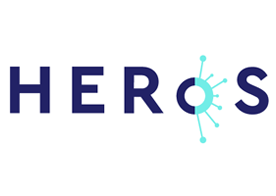 Latest News