The Knowledge Media Institute (KMi) was set up in 1995 in recognition of the need for The Open University to be at the forefront of research and development in a convergence of areas that impacted on the OU's very nature: Cognitive and Learning Sciences, Artificial Intelligence and Semantic Technologies, and Multimedia. We chose to call this convergence Knowledge Media.
Showcase
People

I am interested in the development of intelligent distributed systems for the Web. My research mainly builds upon results from the Semantic Web and Services communities, and is strongly influenced by...

I have more than 10 years of research experience in the field of Technology-Enhanced Learning (TEL) and specifically in personalised learning, self-regulated learning, inquiry-based learning, open...
Publications
Daquino, M., Daga, E., d'Aquin, M., Gangemi, A., Holland, S., Laney, R., Penuela, A. and Mulholland, P. (2017) Characterizing the Landscape of Musical Data on the Web: State of the Art and Challenges, Workshop: Second Workshop on Humanities in the Semantic Web - WHiSe II at Co-located with the 16th International Semantic Web Conference (ISWC), Vienna, Austria
Future Seminars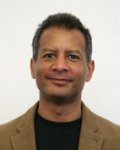 This event will take place on Tuesday 31 October 2017
Prof John Domingue - KMi, The Open University
Blockchains are best known as the technological underpinning for the Bitcoin cryptocurrency highlighted for its potential to revolutionise the financial world. For example, a World Economic...