Alumni Member
Vanessa Lopez
Research Fellow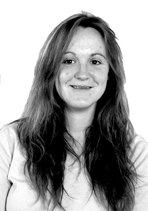 I was a research associate at KMi starting from 2003. My research was a key contribution towards an on-going effort in the lab to build a new generation of applications and tools that exploit the large scale and distributed semantic information available online. In particular, my research line was related to explore, develop and evaluate novel forms of Natural Language questions answering, able to take advantage and cope both with the huge number of structured data available on the Semantic Web and also with their extreme heterogeneity. As well as, to devise novel forms to exploit the combination of information spaces provided by the Semantic Web and by the (non-semantic) WWW and enhance traditional keyword-search technologies.
During my stay at KMi, I participated in several European projects (Dot.Kom, AKT, OpenKnowledge, Xmedia, SmartProducts) and I was the project champion and main developer of AquaLog and PowerAqua, a pioneer systems in Natural Language interfaces for the Semantic Web. PowerAqua is the first implemented question answering system that combines and aggregates semantic information, publicly available on the Web, to interpret and answer user queries pose in Natural language on the fly.
Keys: Question answering, Ontology mapping and fusion, Knowledge management, Semantic Web, designing and implementing new technology, Java developer
Projects
Technologies
Publications
Lopez, V., Uren, V., Sabou, M. and Motta, E. (2011) Is Question Answering fit for the Semantic Web? A Survey, Journal of Semantic Web - Interoperability, Usability, Applicability, In Press
Fernandez, M., Zhang, Z., Lopez, V., Uren, V. and Motta, E. (2011) Ontology Augmentation: combining Semantic Web and Text Resources, 6th International Conference on Knowledge Capture (K-CAP 2011), Banff, Alberta, Canada
Lopez, V., Fernandez, M., Motta, E. and Stieler, N. (2011) PowerAqua: Supporting Users in Querying and Exploring the Semantic Web, antic Web. Journal of Semantic Web - Interoperability, Usability, Applicability., In Press.
Uren, V., Sabou, M., Motta, E., Fernandez, M., Lopez, V. and Lei, Y. (2010) Reflections on Five Years of Evaluating Semantic Search Systems, International Journal of Metadata, Semantics and Ontologies (IJMSO), 5, 2, pp. 87-98
Lopez, V., Nikolov, A., Sabou, M., Uren, V. and Motta, E. (2010) Scaling up Question-Answering to Linked Data, Knowledge Engineering and Knowledge Management by the Masses (EKAW-2010), Lisboa, Portugal
Tech Reports
State of the art on Semantic Question Answering
Techreport ID: kmi-07-03
Date: 2007
Author(s): Vanessa Lopez, Enrico Motta, Victoria Uren, Marta Sabou
Ontology-driven Question Answering in AquaLog
Techreport ID: kmi-04-05
Date: 2004
Author(s): Vanessa Lopez, Enrico Motta