Studentship FAQ's
Frequently asked questions about Full-time Research Studentships at the Knowledge Media Institute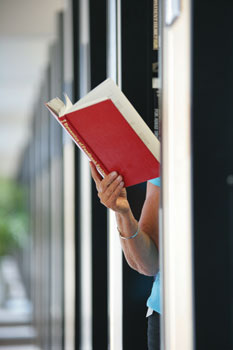 What are the areas of PhD research in KMi?
Broadly speaking, PhD projects in KMi tend to be in knowledge technologies, human computer interaction, and learning sciences. However, you will probably get a pretty good idea of what we're up to from our web site, especially the projects and technologies. We also positively encourage interdisciplinary work.
However, it is essential that you find a supervisor that can properly help and work with you for the time of your studentship; if you don't have that, we won't be able to help you.
Can I apply, even though I'm not from the UK?
Yes, you can! KMi is truly international (in fact most of us are not from the UK) and we welcome applications from all over the world.
When should I apply?
KMi studentships begin on 1st October each year, unless there are very exceptional circumstances. Deadlines for applications vary each year - please see our studentship vacancies page for details about current opportunities and deadlines.
How do I apply?
The relevant application form can be found at http://www.open.ac.uk/postgraduate/research-degrees/.
It is essential that you include both a proposal and a CV with your application. These are central to our judging of applications, both at shortlisting time and afterwards. Follow the links and directions on the KMi Studentship page to find out which specific projects are seeking students this year.
How much do I get?
For full-time students the grant is £15,285 per year tax free for 2020/21.
What about part-time study?
Yes, you can do that with us as well, but we normally expect our part-time students to be UK residents. There is also a difference between working with us locally, or at a distance in the support we can provide you. It all depends on individual supervisors as to whether they wish to consider part-time / distance PhDs. See the note on part-time PhDs
How much does a part-time PhD cost, and how long might it take?
See the Research School's prospectus information on fees:
A typical part-time PhD will take 5 to 6 years to complete.
How can I make my application as strong as possible?
Firstly, KMi studentships are pretty competitive, so a Masters degree and/or some academic/research experience will help a lot as well. Finally, many people who have done Masters projects with us, or who have worked with us as summer interns, have gone on to take PhDs with us as well. Don't let this put you off if you haven't done one, but you might want to consider working with us for a couple of months doing a Masters project, or something similar, to boost your application.
Secondly, discuss your proposal with a member of staff in advance. This will normally be the contact person for the PhD project in question.
What about combining a PhD with a Research Assistantship?
If you get an RA place in KMI, you can register to do a PhD part-time if your line manager supports you. Check the Jobs pages for details of vacancies: http://kmi.open.ac.uk/jobs/