News Story
Blockchains: visions from Shanghai
Michelle Bachler, Monday 03 October 2016 |
Annotate
The recently held International Blockchain week in Shanghai was jointly hosted by the Ethereum Foundation and Wanxiang Blockchain Labs. The event consisted of a unique three-segment format. The first three days saw the Ethereum DevCon2 where major developers of the Ethereum community showcased the most up-to-date research and development work. This was followed by a Demo day for startups and investors. The week ended with two days of the second Global Blockchain Summit where the fintech and business community gathered to gain knowledge and insight on Bitcoin and Ethereum technology.
DevCon2 saw over 900 Ethereum developers and enthusiasts gather together at the glamorous Hyatt hotel. The major sponsor for the DevCon was again Microsoft. "We're thrilled to support the Ethereum Foundation's Devcon2" said Marley Gray, Director of Blockchain and Distributed Ledger Business Development at Microsoft. "The Ethereum blockchain is powerful, and we're looking forward to continuing the collaborative relationship with the Ethereum community, together bringing the best of blockchain technology to our cloud platform, Microsoft Azure." Their presentation on day 3 of the DevCon saw Microsoft announce their new Enterprise Consortium Blockchain Ecosystem using a name that we all know very well: 'Bletchley'. It is designed to make it easy to create an Ethereum based private blockchain in only 5 minutes using 8 simple parameters.
Vitalik Buterin, creator of Ethereum, presented a new version of the project's 'mauve paper' in a talk called "Mauve Revolution". He discussed how they are addressing four major issues with the Ethereum platform; privacy, scalability, cost and latency. He focused on scaling features in development, including sharding and proof-of-stake. One of the biggest banks in the world, Santander, announced their plans to allow its customers to turn bank account funds into the Ethereum cryptocurrency 'ether'. This will start a new stage in digital currencies and begin a move towards mainstream use. For the past nine months Santander have been working with Roman Mandeleil, founder of Ether.camp, building a one-click option for Santander users to create an Ethereum wallet account. Users will then be able to easily move money from their Santander bank account in and out of Ether token. The project is now in the testing stage. (http://www.ibtimes.co.uk/devcon2-santander-ethercamp-building-bridges-between-bank-accounts-ethereum-1582242)
Other notable talks included one by IPFS, a decentralized file transfer systems used by numerous Ethereum projects to give their blockchain dapps memory by allowing distributed data storage. They announced that their project, filecoin (a currency to allow payment for file storage), will now be based on Ethereum. Also the uPort project by Consensys showed their "universal identity platform" which allows for "secure key management for everyday users" as well as a "persistent identifier".
"The biggest competition of its kind, Demo Day, hosted by ChainB during the International Blockchain Week, featured 17 ethereum based projects, out of 31, with the overall winner Uport, an Ethereum based blockchain identity project." (image and quote from https://www.cryptocoinsnews.com/ethereum-based-identity-project-uport-wins-the-blockchain-competition/)
During the 2 days of the Global Blockchain Summit discussion focused on addressing the current and future business use cases of the blockchain technology. It looked at the economic and social impacts the technology might have as well as how it might be utilized and deployed for trade and industry. IBM and China UnionPay E-payment Research Institute "previewed the demo of a collaborative project on loyalty bonus points exchange among multiple banks using blockchain technology. With a few simple and quick steps, consumers will be able to exchange bonus points from among any of the banks they do business with to select the rewards they want." (https://www-03.ibm.com/press/us/en/pressrelease/50613.wss)
All-in-all it was an intense week immersed in the cutting edge research, development and thinking of the Ethereum and Blockchain communities, punctuated with the breath-taking evening skyline of Shanghai and long late-night talks with interesting people. One such person was the entrepreneur and creator of Foundups, Michael Trout, with whom KMi hopes to have a close collaboration. Mike's vision is that "Unlike startups that put profits first over our planet's limited resources, Foundups powered by the ethereum blockchain put solutions that help our planet first and then ask, "Can we monetize it?" Foundups are launched locally by individuals or via our global network of Foundups Houses, anyone can launch and run, that brings together a hacker houses / permaculture homesteads / FabLabs under a single roof."
The overwhelming feelings you come away with after a week such as this are that the future is exciting and the future is blockchains.

Related Links:
Connected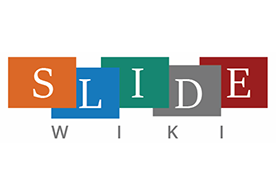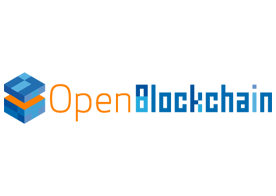 Latest News