News Story
MK:Smart in China
Rachel Coignac-Smith, Wednesday 20 September 2017 |
Annotate
Geoff Snelson, director of strategy and futures of Milton Keynes council presented the MK:Smart vision to the TM Forum 3rd Smart City in Focus Forum in Yinchuan, China. The MK delegation included leader of the council, Peter Marland and Alan Fletcher from KMi who were invited to the Forum to contribute to the wider debate and to showcase the work of MK to a global audience. The event included an invited focused workshop that considered the current state and goals of the global smart city movement. Geoff and Alan were invited to participate in the workshop and bring the experience of MK to the group.
Councilor Marland attended a civic leaders reception and dinner aimed at building a closer relationship with Yinchuan, a city with many similarities to MK.

As a member of TM Forum, KMi contribute to the Smart City initiatives of TMF and were pleased to have been part of the team whose work in smart city modeling was showcased at the event by Carl Piva, head of smart cities for TM Forum. Milton Keynes is a signatory to the Smart City Manifesto of TM Forum and will continue to engage with and contribute to the global debate.
Connected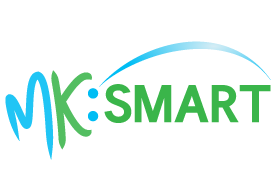 Latest News