News Story
MK:Smart helps ignite the 2017 Digital Thailand Big Bang
Cathy Tate, Friday 29 September 2017 |
Annotate
KMi's Alan Fletcher gave one of two key presentations hosted by the UK Foreign Office and British Embassy in Thailand for the 2017 Digital Thailand Big Bang Conference. Opened by General Prayut Chan-o-cha, the Thai
Prime Minister, Digital Thailand Big Bang 2017 is a national digital and technology exhibition that aimed to transform ideas and connect people to Digital Thailand.
Alan was invited by the Embassy to showcase the smart city transformation of Milton Keynes and the focus of data at the heart of the city that was delivered by MK:Smart.
In a series of meetings in the days after the conference Alan and the Embassy team met with some key players in the Digital Thailand initiative. H.E. Dr. Pichet Durongkaveroj, Minister of Digital Economy and Society, was pleased to meet and continue discussions with KMi, after his visit to MK earlier in the year. The Minister is keen to see universities from the UK having an input to the Digital Thailand initiative and keen to see Thai developments learn from MK.
A group of senior Mangers from PTT invited Alan to present MK:Smart in more detail at their Bangkok HQ and engaged in some detailed discussion about their activities in the Thai Eastern Economic Corridor, the smart city and university development covering over 13,000 km2 and expected to see over $43bn of global investment. KMi is set to continue these discussion on a number of focal points that will seek to engage the KMi team in the EEC project.
In talks with the director of the Thailand National Innovation Agency the team compared SME support activity between the KMi CityLabs project and the work of the NIA, with a view to identifying opportunities for collaboration.
Connected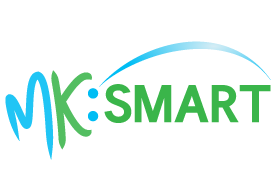 Latest News