News Story
Co-inform Combatting Misinformation Event before The 55th ICA Conference
KMi Reporter, Thursday 30 September 2021 |
Annotate
Co-Inform, a European collaborative project with KMi as a key partner, had an event on the 29th-30th September to present the project's tools and results, which were developed to foster critical thinking and digital literacy towards a better-informed society. These tools were designed and tested with policymakers, journalists, and citizens in 3 different EU countries.
Martino Mensio gave a demo of the Co-inform tool Misinfo.me. Misinfo.me is a web tool to enable users to assess any Twitter account for its credibility, based on the level of interaction with misinformation detected for that account over time.
Harith Alani presented the Co-inform Twitter Bot, MisinfoBot, aimed at proactively sending fact-check information to senders of misinforming Tweets. The presentation included an introduction of the design and results of the Bot, followed by an overview of future directions for combatting misinformation on social media based on the Co-inform experiences.
Tracie Farrell and Lara Piccolo presented their work on the role of Human Values and misinformation sharing behaviour, and Gregoire Burel introduced his work on the influence of demographics on the spread of misinformation.
Following this event, attendees were invited to join the 55th ICA Conference themed: The New Normal:" A radical leap to digital, one giant step for digital society", where Co-Inform was collocated with.
Connected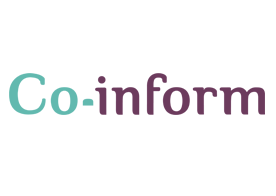 Latest News