News Story
No corrections required for Agnese's PhD Thesis!
KMi Reporter, Friday 09 December 2022 |
Annotate
Congratulations to Dr. Agnese Chiatti, who brilliantly defended her PhD Thesis, entitled "Visually Intelligent Agents – Improving Sensemaking in Service Robotics".
Agnese's thesis, carried out under the supervision of Prof Enrico Motta and Dr Enrico Daga, tackled the problem of service robots operating in the real world, which need to interpret correctly the environment around them. In particular, Agnese's approach focuses on the sense of vision, developing new Artificial Intelligence (AI) technologies that significantly improve a robot's ability to use its vision sensors to make sense of the world. These new AI technologies are integrated in an architecture called RAVI, which stands for "Robot Architecture for Visual Intelligence". RAVI augments a Deep Learning module with knowledge-based components, which realise common sense reasoning capabilities, including size and spatial reasoning. The architecture was evaluated in the context of deploying a robot able to identify Health and Safety risks in an office environment, demonstrating a significant advance over the state of the art.
The Examination Panel comprised Prof. Alan Winfield (UWE Bristol – External Examiner), Prof. Stefan Rueger (KMi – Internal Examiner) and Prof. Anna De Liddo (KMi – Panel Chair).
The examiners were extremely complimentary about Agnese's work, emphasizing the exceptional quality of the thesis. In particular, Prof Winfield stated in his report:
"This is one of the finest PhD dissertations of the many I have read over the last 30 years. If not the finest. It is, in my view, a truly exceptional piece of work, and I will recommend the work is published as a book. The care that Agnese takes in providing both context and background for every aspect of her work is outstanding, to the extent that the thesis is a wonderful tutorial on the subject of visual sensemaking. Agnese's experimental work is a model of best practice; from the care with which she has constructed a set of research questions, to the carefully defined experiments, and the rigour and thoroughness of both the execution and analysis of those experiments".
Indeed, the thesis was regarded by the examiners as a work of such good quality that no corrections were deemed necessary. This is a truly exceptional and extremely rare achievement, which evidences the extraordinary quality of Agnese's work.
Following the completion of her PhD, Agnese is continuing her research in KMi as a part-time Postdoctoral Researcher in Robotics, contributing to the Gatekeeper project. In addition, she also holds a highly prestigious L'Oreal-Unesco Women in Science Fellowship, which is funding her work as Visiting Researcher at Milan Polythecnic.
Related Links:
Connected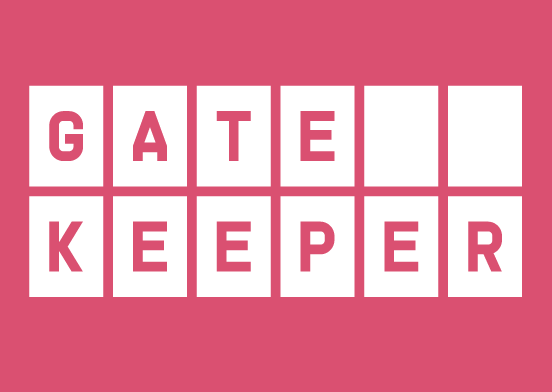 GatekeeperEU
Latest News