News Story
Shifting Power: Launching our UKRI FLF Project on AI and Justice
Tracie Farrell, Tuesday 09 May 2023 |
Annotate
KMi is happy to announce the official launch of "Shifting Power", a UKRI Future Leaders Fellowship-funded project investigating the impacts of Artificial Intelligence (AI) on Justice. The project focuses on the perspectives of those with intersectional and/or non-normative identities that go underrepresented in AI research.
At the moment, the team is running two parallel studies. One study is gathering perspectives from AI Researchers primarily educated and professionalised in the WANA Region, the Caribbean, sub-Saharan Africa, Indonesia and Malaysia. The purpose of this study is to understand how those less represented in the research literature and in the media feel about the impacts of AI technology. The second study is looking to capture the insights of queer identified AI researchers and enthusiasts, particularly those with other marginalised/peripheralised, intersecting identities, to explore what this technology could mean for society in the future. If you feel you are a good candidate for either of these studies, feel free to contact Dr. Tracie Farrell at the following address: tracie.farrell@open.ac.uk.
The other emerging area of research is in the "Ecology of AI", mapping the various impacts of AI from an ecological perspective, in the short-, medium-, and long-term. This includes understanding how social, political and economic factors influence what is likely to happen with AI in the future, given what we understand about the past and present. If you are interested in this topic and want to get involved in shaping this piece of research, consider joining the team at a workshop during the HHAI 2023 conference in Munich, Germany (or remotely). This work is pursued alongside collaborators from the Open University School of Computing and Communication, Dr. Soraya Kouadri Mostéfaoui and Dr. Syed Mustafa Ali, and Dr. Suzanne Pierre from the Critical Ecology Lab in California.

The KMi Shifting Power team includes core team members Dr. Tracie Farrell (PI of the project), Dr. Venetia Brown (qualitative and mixed-methods research) and Dr. Retno Larasati (explainable AI). Prof. Miriam Fernandez is the technical mentor on the project. Currently, the team is also collaborating with Dr. R. Justin Hunt on conceptualisations of harm and ethics within queer communities. In the future, the project will be collaborating with Serena Coppolino Perfumi on the sociology of AI and artist Liz Rosenfeld on queer future-making within the context of AI. The team is open to collaborations and is happy to be in touch with those who are working on similar or complementary issues.
Related Links:
Connected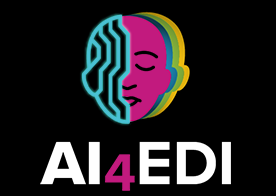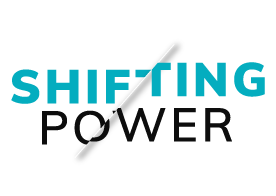 Latest News