News Story
Learning and Networking at The Groups Network Summer Workshop
Venetia Brown, Monday 10 July 2023 |
Annotate
I recently had the opportunity to attend The Groups Network summer workshop at the splendid Lost and Found Club in Leeds. UKRI's FLF Development Network supported the event, led by Dr Martha Newson and Dr Anne Templeton. Groups is an interdisciplinary network for researchers whose expertise lies in understanding group formation, collective experiences and group behaviours, and this year's theme was reflecting on the future of groups: ideas, questions and concerns. Other attendees were PhD students, ECRs and Research Fellows from philosophy, anthropology, archaeology, linguistics and artificial intelligence.
The two-day workshops focused on sharing common research interests and challenges and discussing ways to cultivate positive research culture. Through a series of breakout sessions, we discussed questions on the biggest challenges faced by society and the ways we could design research to solve them.
One of our goals on the Shifting Power project is to explore how AI might contribute to existing inequalities among marginalised groups. Within my breakout group, I proposed questions on how AI and digital technologies might continue to impact the social dynamics of communities. While AI and its technologies can help to connect people and communities and help to empower communities by using digital platforms to help organise and advocate for their rights, algorithms can be used to discriminate and exploit particular communities and spread misinformation and propaganda.
The workshop helped me to reflect on the impact of communities in the context of world power from an industrial, capitalistic paradigm. AL and digital technologies create new forms of power and are often more decentralised and diffused, making it challenging to track and control. Its benefits are not always evenly distributed. How do we persuade those in positions of power to be equitable? How can communities use AI to create or balance new dynamics? As always, there were no easy answers to these complex questions. However, I came away with a more unifying perspective of individual and collective values in the context of group interests and an appreciation for how researchers use group formation and collaboration in intentional and purposeful ways.
Related Links:
Connected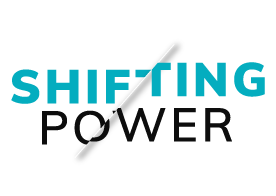 Latest News