News Story
OU Analyse Team wins prestigious Education Dataset Prize
KMi Reporter, Friday 14 July 2023 |
Annotate
The OU Analyse team, which works to identify students at the university who may need extra support, has been awarded the prestigious Educational Dataset Prize by the Educational Data Mining Society for their remarkable work with the 'OULAD' dataset.
OU Analyse is a system powered by machine learning methods for early identification of students at risk of failing. All students at risk of failing their next assignment are updated weekly and made available to the course tutors and the Student Support Teams to consider appropriate support.
The OULAD dataset, which consists of anonymised student interactions with the Virtual Learning Environment at the OU, combined with demographics and study results, has had a major impact on the field of learning analytics.
Related Links:
Connected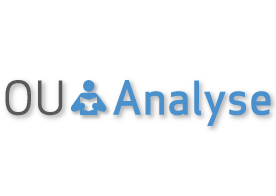 Latest News