News Story
KMi's Director Harith Alani presents at LINKS final project event
Nancy Pontika, Monday 30 October 2023 |
Annotate
Prof. Harith Alani, presented on "Live Misinformation Correction: Lessons Learnt" and participated in a panel discussion on misinformation and disinformation in crisis management, concerning the utilisation of social media and crowdsourcing during disaster situations. His presentation related to the older (January 2016 - December 2018) COMRADES project, in which Prof. Alani served as a project coordinator, examining the processing of social media information during a crisis.
The participants of this event, delved on key insights derived from the LINKS project and deliberated on strategies for organisations involved in disaster and crisis management to mitigate the threats associated with inaccurate information. The panel drew from real-world scenarios offering a variety of regional and sector-specific viewpoints.

The LINKS project, funded by the EU to strengthen technologies and society for European disaster resilience, had its final project event on 16-17 October 2023. LINKS sets out to understand and assess the effects of social media and crowd-sourcing (SMCS) on European disaster resilience.
The event was hosted by the Save the Children organisation, who launched during the event their "Feel Safe" initiative that aims to bring a "Child-Centred approach to disaster and risk reduction".
Related Links:
Connected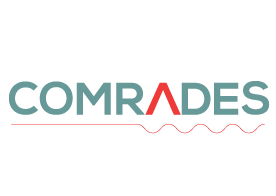 Latest News