The Knowledge Media Institute (KMi) was set up in 1995 in recognition of the need for The Open University to be at the forefront of research and development in a convergence of areas that impacted on the OU's very nature: Cognitive and Learning Sciences, Artificial Intelligence and Semantic Technologies, and Multimedia. We chose to call this convergence Knowledge Media.
Showcase
People

I am interested in using insights from cognitive psychology to understand how people make sense of information. My Ph.D. thesis looked at Description Logics, a class of languages used to create...
Software developer working primarily on collective intelligence, knowledge mapping, and blockchain technologies.
Publications
Herrmannova, D., Knoth, P. and Patton, R. (2018) Analyzing Citation-Distance Networks for Evaluating Publication Impact, 11th edition of the Language Resources and Evaluation Conference (LREC 2018)
Herrmannova, D., Knoth, P. and Patton, R. (2018) Do Citations and Readership Identify Seminal Publications?, Scientometrics
Future Seminars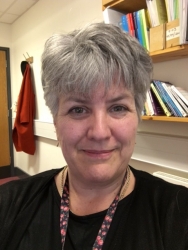 This event will take place on Wednesday 24 January 2018
Diane Butler - The Open University
eSTEeM is the STEM Faculty's centre for STEM pedagogy. Established in 2010, we aim to bring together academics to promote innovation, scholarship and enterprise in STEM open and...