open networking lab project full details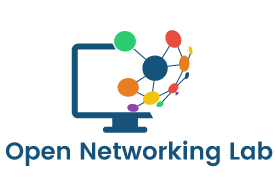 Champion: Alexander Mikroyannidis
Research Fellow





Participant(s):Allan Third, Chris Sanders
Similar Projects:PT Anywhere
Timeline:01 Dec 2017 - 31 May 2019
Share:
Practical learning about computer networking
The Open University Faculty of Science, Technology, Engineering and Mathematics (STEM) is pleased to announce a collaboration with the Ufi Charitable Trust to make available introductory practical computer networking skills training. The resource will service the needs of vocational learners (Further Education and Apprenticeship levels), educators, and industry.
Relevant concepts and skills taught include:
Layer models of networks
IP addresses, subnet masks and routing protocols
Security
Diagnosing and locating network malfunctions
The training also will be accessible to novice learners considering technical qualifications and employment related to computer networking.
PT Anywhere is the underlying technology the project uses to teach networking concepts. The platform offers a network simulation environment via a web interface that can be accessed from any browser or as a widget inside an interactive eBook. PT Anywhere is based on the Packet Tracer network simulator for Windows and Linux developed by the Cisco Networking Academy.
On completion of the project, the training will be available through the University's OpenLearn and award winning OpenSTEM Laboratory platforms.
Partners
News
---
---
---
---
Publications
Kear, K., Smith, A., Donelan, H., Mikroyannidis, A., Jones, A., Rosewell, J., Wermelinger, M., Connolly, T., Sanders, C., Peasgood, A., Williams, J., Moss, N. and Third, A. (2019) An Open Networking Lab for practical open education, OER19: Recentering Open, National University of Ireland, Galway
Mikroyannidis, A., Kear, K., Smith, A., Jones, A., Rosewell, J., Donelan, H., Wermelinger, M., Sanders, C., Third, A. and Connolly, T. (2018) The Open Networking Lab: Hands-on Vocational Learning in Computer Networking, IEEE Frontiers in Education Conference (FIE), San Jose, California, USA, IEEE Education Society Publications
Rosewell, J., Kear, K., Jones, A., Smith, A., Donelan, H., Mikroyannidis, A., Peasgood, A., Sanders, C., Third, A., Wermelinger, M., Moss, N., Williams, J. and Connolly, T. (2018) Open Networking Lab: online practical learning of computer networking, The Online, Open and Flexible Higher Education Conference: Blended and online Learning: Changing the Educational Landscape, Aarhus University, Denmark
Kear, K., Smith, A., Mikroyannidis, A., Jones, A., Rosewell, J., Donelan, H., Wermelinger, M., Sanders, C., Third, A. and Connolly, T. (2018) The Open Networking Lab: an open online course for experiential learning of computer networking, Association for Learning Technology (ALT) annual conference 2018, Manchester, UK