News Story
KMi Research Fellow Tracie Farrell Discusses Ethical AI with ITV
Tracie Farrell, Tuesday 20 June 2023 |
Annotate
Research Fellow Dr. Tracie Farrell spoke with ITV on Tuesday afternoon, July 13th, about the consequences of Artificial Intelligence on society and her research team's efforts to reframe the conversation around ethical AI as an "Ecology of AI".
Dr. Farrell is the Principle Investigator of "Shifting Power", a project funded by a UKRI Future Leaders Fellowship to explore how AI may impact matters of justice. One priorioty of the team is understanding the environment of AI - the major players, their motivations, and the political, social and regulatory conditions under which it is developed and deployed. This includes the legacy of colonialism, existing power asymmetries and global inequality. Along with post-doctoral researchers Dr. Venetia Brown, Dr. Retno Larasati, and colleagues Dr. Soraya Kouadri Mostéfaoui and Dr. Syed Mustafa Ali from the Open University School of Computing and Communications, the team will explore the environment of AI and the interdependencies and relationships between each environmental element that create an Ecology of Artificial Intelligence and its impacts.
Dr. Farrell shared with ITV that an Ecology of AI involves understanding how social, political and economic factors influence what is likely to happen with AI in the future, given what we understand about the past and present.
"In order to understand the impact [of AI] on the economy, you need to know - how does the economy work now? Who is it working for and who is it not working for?
"Because if the system in which [we] want to deploy AI is already biased or prejudiced or leads to inequalities, AI is not going to fix that, it's probably going to make it worse"
Dr. Farrell explained that understanding the trajectory of AI (given its current environment) is an important piece of the puzzle to clarify in order to prioritise where regulation needs to happen. Understanding how developments in AI could facilitate the consolidation of power and influence (or potentially help society to subvert these forces), is a key focus of her team's research.
If you are interested in this topic and want to get involved in shaping this piece of research, consider joining the team at a workshop during the HHAI 2023 conference in Munich, Germany (or remotely). You can also contact Dr. Tracie Farrell at the following address: tracie.farrell@open.ac.uk.
Connected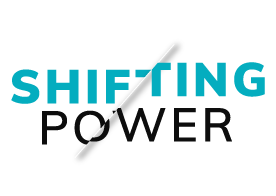 Latest News