Full Seminar Details
Prof. Alan Perkins
School of Human Development, Department of Medical Physics, University of Nottingham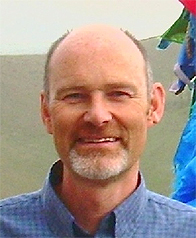 Po-210: The London poisoning and the medical implications
This event took place on Friday 15 February 2008 at 12:00
The death of Alexander Litvinenko on 23 November 2006 has elevated the prospect of a deliberate radiation poisoning from a theoretical possibility to a reality.

This was an unprecedented event in the UK that was certainly not the work of an amateur assassin, and it is possible that there have been previous killings of this nature outside the UK. Po-210 is a highly toxic radioactive heavy metal with a half-life of 138 days that decays giving off 5.3MeV alpha particles having a range of 40-50μm in tissue. The poison was probably administered in a small volume of liquid or as a solid powder added to a drink. Dispersal of the material resulted in widespread contamination that was detected across London and on British Airways flights to the east. Following the event the main task of the UK Health Protection Agency was of contamination monitoring and reassurance of the general public.

The surreptitious nature of this act almost escaped detection. The fact that the nature of the poison was not known until the time of Alexander Litvinenko's death and that it was not detected my the medical team for a number of weeks after admission to hospital indicates the difficulty in detecting alpha radiation.

The illicit use of radioactive materials raises important security issues. Most countries have high security control over radionuclide production sites and transportation. In the UK security has been increased in hospital nuclear medicine departments in view of the potential terrorist use of radioactivity for construction of a "dirty bomb. In 1995 the International Atomic Energy Agency (IAEA) set up a database to monitor unauthorised possession, use and transport of nuclear and radioactive material. A technical security report published by the in 2006 states that by the end of 2005 there were 823 cases of nuclear smuggling most with criminal intentions.

About the speaker:
Alan Perkins has had over 30 years experience in Medical Physics including research and development in nuclear medicine, radiopharmacology, drug delivery, ultrasound imaging and radiation protection. He is responsible for the development of Academic Medical Physics within the Faculty of Medicine and Health Sciences, Nottingham University, head of Research and Governance in the Dept. of Medical Physics at Nottingham University Hospitals Trust and Chairman of the research committee at the new Nottingham PET/CT Centre.

He obtained an MSc in Medical Physics, University of Leeds in 1979 and completed a PhD on Radiolabelled Antibody Imaging in 1986 in the department of surgery at the University of Nottingham. He is a State Registered Clinical Scientist, a Fellow of the Institute of Physics and Engineering in Medicine (FIPEM) and an Affiliate of the Royal College of Physicians.

He is currently Honorary Secretary of the British Nuclear Medicine Society and a member of the editorial boards of the European Journal of Nuclear Medicine and Molecular Imaging, Biomedical Imaging and Intervention Journal, Nuclear Medicine Communications and the European Journal of Medical Physics.