Full Seminar Details
Dr David Bainbridge
University of Waikato, New Zealand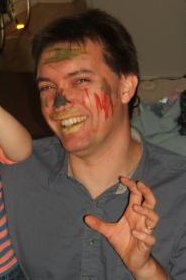 Greenstone Tales
This event took place on Thursday 11 February 2010 at 14:00
The Greenstone software typifies what we have perhaps come to think of as the "classic" form of digital library: Web based with access to content through searching and browsing. Countless digital libraries have been formed with Greenstone since its release on SourceForge in 2000: from historic newspapers to books on humanitarian aid; from eclectic multimedia content on pop-artists to curated First editions of works by Chopin; from scientific institutional repositories to personal collections of photos and numerous other document formats. In this talk I will track the history of the project and reflect on the lessons we have learned over this time. Greenstone is also a highly versatile framework for research. In our lab we are experimenting with forms of digital library software that challenge the status quo. In this talk I will demonstrate a range of these prototypes. In particular:

A realistic books visualizer that brings back many of the advantages of the codex that were lost with the move to accessing content through Web pages and its ubiquitous scroll-bar.

An iPod that has been reprogrammed to become a self-contained portable digital library that has truly vast storage -- available at your fingertips, wherever you are.

Seamless Web editing that removes the barrier between readership and authorship. Edit *any* Web page in the world, and have it stored in your own private digital library for later access.