Full Seminar Details
Dr. Julia Kantorovitch
VTT Technical Research Center of Finland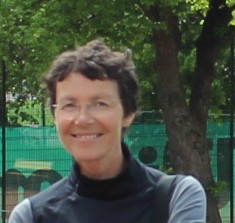 Stressed at work? Can we support mental well-being at work with new technology?
This event took place on Wednesday 24 May 2023 at 11:30

Stress and related problems are a plague of the modern knowledge-intensive work life, many experience frequent or constant stress at work. Reasons range from hectic, uncontrollable workload to lack of support and recognition, to environmental conditions. While these are certainly challenging issues to tackle, solutions are being worked on. We invite you to join us to discuss research trends and data-driven technologies being developed to support individuals and organizations to manage well-being at work.