Full Seminar Details
Euan Semple
Director KM Solutions, BBC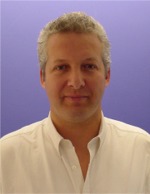 Working In A Wired World
This event took place on Monday 20 September 2004 at 14:00
The BBC has been introducing a number of social networking tools, available to all staff through its intranet - Gateway, that are designed to increase collaboration and networking within the organisation. The ability for staff to find each other and collaborate across organisation and geographical boundaries afforded by these tools is new and the consequences are relatively unknown.

The positives are the ability to share information quickly or to find the right people to help you sort a problem and to then work on those problems together. Although some may see these tools as yet another source of information to be dealt with the fact is that access to early warning of issues and the ability to enlist other people in helping us deal with them are both net time savers. The risk is that as staff discover the ability to work with each other and to share information quicker than more conventional systems andprocedures allow they will increasingly challenge the status quo.

How organisations deal with these challenges will in large part determine the their ability to make the most of emergent opportunities and the vast wealth of collective wisdom available to them.