Full Seminar Details
Prof. Harold Thimbleby
Computer Science Department, University of Wales, United Kingdom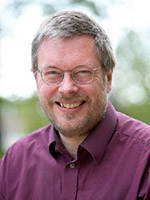 Building the future with weapons of maths construction
This event took place on Thursday 18 November 2004 at 12:30
Computers are complex, unreliable and occasionally dangerous. What can be done?

Familiar handheld calculators represent a microcosm of how computers are used, misused and misunderstood - and how we are stuck in the past. Calculators are so popular we hardly think about them. Indeed, desktop PCs, both Macintosh and Windows - powerful computers - simulate them, presumably because nobody has thought of any better ways of working.

Yet try working out 4x-5 on almost any calculator, and you will get -1; not the correct answer by any means! There are clearly some assumptions at play that need questioning.

This talk explores the problems --- how they affect school teaching and how we should teach university computer science. More importantly than pointing out problems, though, the talk will go beyond today's calculators to demonstrate a novel approach that will change the way we interact with computers. The new approach not only gets the maths right, but can be used on handheld devices or in the classroom, and is surprisingly engaging to use.

Please bring your own calculator, PDA or mobile phone to join in!

This talk will be of interest to anyone whose work involves a calculator or computer, including teachers, lecturers, and especially mathematicians and computer scientists.