Alumni Member
Gaston Burek (Alumni)
Part Time Student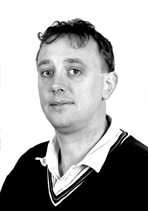 Currently working at the linguistics department of Tuebingen University.
Within the LTfLL project (www.ltfll-project.org) my research focus on LSA applications for supporting long life learners in achieving their specified learning goals. I build next generation of NLP based tools capable of finding the optimal learning path according to each individual learning history.
In addition, I have a special interest in computational semantics for recognising textual entailment (RTE).
My ongoing PhD work at KMi focus on a robust and scalable model for fine grained semantics that incorporates the principle of "distributional compositionality" in semantic spaces.
PREVIOUS PROJECT: Semantic mining project (www.semanticmining.org)
Keys: Computational Semantics, Semantic Spaces, Semantic Similarity, LSA, Recognising Textual Entailment, Computer Assisted Learning
Projects
Publications
Burek, G., Vargas-Vera, M. and Moreale, E. (2004) Indexing Student Essays Paragraphs Using LSA Over an Integrated Ontological Space, Workshop: Workshop on eLearning at Computational Linguistics and Computational Linguistic for eLearning. COLING 2004, Geneva, Switzerland