Alumni Member
Izabel Meister (Alumni)
Internship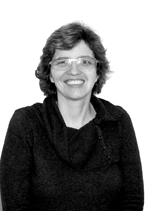 DR. IZABEL MEISTER holds a Master and Doctoral degree in Education, Art and Cultural History from Mackenzie Presbyterian University, São Paulo Brazil with doctoral internship at The Open University (OU-KMI) under Dr. Okada supervision.
She also holds BSc in Architecture and Urbanism from the Pontifical Catholic University of Paraná (1991) with Specialization in Communication Theory and Practice of Audivisual (1998) and BSc in Technology Management and Publishing from United Metropolitan Colleges (2004),São Paulo.
Dr. Meister is also research collaborator of COLEARN open research network on Collaborative Open Learning (OU KMI), researcher of EDUTECHI Group on Education, Technology and Hypermedia (UPM Brazil) and CEMRI Center for the Study of Migration and Intercultural Relations (OU PT).
She is currently lecturer at the Federal University of São Paulo-UNIFESP, which is an Institution part the Open University of Brazil – UAB. Her role is to develop research on construction of knowledge through social networks; data visualization applied to distance education and pedagogical architecture for virtual teaching and learning environments.
Projects
Publications
Okada, A., Meister, I., Mikroyannidis, A. and Little, S. (2014) 'Colearning' - Collaborative Open Learning through OER and Social Media, in eds. Alexandra Okada, Collaborative Open Learning through OER and Social Media, 2nd edition, ISBN 9788582270295
Okada, A., Meister, I., Mikroyannidis, A. and Little, S. (2014) Coaprendizagem através de REA e Redes Sociais, in eds. Alexandra Okada, Open Educational Resources and Social Networks, 2nd edition, 9788582270295
Okada, A., Meister, I., Mikroyannidis, A. and Little, S. (2014) Co-aprendizaje a traves de REA y Medios de comunicacion Social, in eds. Alexandra Okada, Open Educational Resources and Social Networks, 933162227, S. Luis: EDUEMA
Okada, A., Meister, I., Mikroyannidis, A. and Little, S. (2014) Open Educational Resources and Social Networks, in eds. Alexandra Okada, "Colearning" - Collaborative Open Learning through OER and Social Media, ISBN 9788582270226, EDUEMA PUBLISHERS