The topics associated to the KMi publications listed in this page were automatically generated using the CSO Classifier, a solution developed by the SKM3 team in KMi. This technology has also been adopted by Springer Nature and is used routinely by them to generate automatically the metadata for all Computer Science conference proceedings they publish.
Showing all 9 Publications linked to the compose project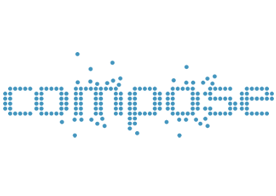 Collaborative Open Market to Place Objects at your Service
The COMPOSE project aims at enabling new services that can seamlessly integrate real and virtual worlds through the convergence of the Internet of Services with the Internet of Things. COMPOSE will achieve this through the provisioning of an open and scalable marketplace infrastructure, in which smart objects are associated to services that can be combined, managed, and integrated in a standardised way to easily and quickly build innovative applications.
The COMPOSE project builds...
---
Marco-Ruiz, L., Pedrinaci, C., Maldonado, J., Panziera, L., Chen, R. and Bellika, J. (2016) Publication, Discovery and Interoperability of Clinical Decision Support Systems: a Linked Data Approach, Journal of Biomedical Informatics
Garcia, J.M., Fernandez, P., Pedrinaci, C., Resinas, M., Cardoso, J. and Ruiz-Cortes, A. (2015) Modeling Service Level Agreements with Linked USDL Agreement, IEEE Transactions of Services Computing

Villalba, A., Perez, J., Carrera, D., Pedrinaci, C. and Panziera, L. (2015) servIoTicy and iServe: a Scalable Platform for Mining the IoT, Workshop: Big Data and Data Mining Challenges on IoT and Pervasive Systems (BigD2M) at International Conference on Ambient Systems, Networks and Technologies (ANT), London, UK

Gkotsis, G., Liakata, M., Pedrinaci, C., Stepanyan, K. and Domingue, J. (2015) ACQUA: Automated Community-based Question Answering through the Discretisation of Shallow Linguistic Features, The Journal of Web Science, 1, 1
Mandler, B., Antonelli, F., Kleinfeld, R., Pedrinaci, C., Carrera, D., Gugliotta, A., Schreckling, D., Carreras, I., Raggett, D., Pous, M., Villares, C. and Trifa, V. (2013) COMPOSE - A journey from the Internet of Things to the Internet of Services, Workshop: Cloud Computing Project and Initiatives - CCPI'13